Healthy sleep patterns start with a schedule. Here's everything you need to know about a newborn sleep schedule to ensure baby gets enough sleep and is developing properly during these early weeks.
How Much Do Newborns Sleep?
On average, newborns need 14-17 hours of sleep every 24 hours. This roughly equates to 8 hours of sleep during the day with the rest taken throughout the night. However, this does vary widely from baby to baby with some newborns sleeping as little as 11 hours and others up to 20 hours a day.
TOP TIP: If you are concerned about your newborn's sleep then keep a sleep journal for a couple of days. You may find that your baby is sleeping more or less than you think.
Newborn Sleep Schedule
Before I give you a sample newborn sleep schedule, there's an important note I must mention first…
A newborn's sleep pattern will vary wildly from day to day.
Therefore, with newborn babies, it is crucial to look at their sleep requirements in a 24-hour period as a whole rather than minute by minute.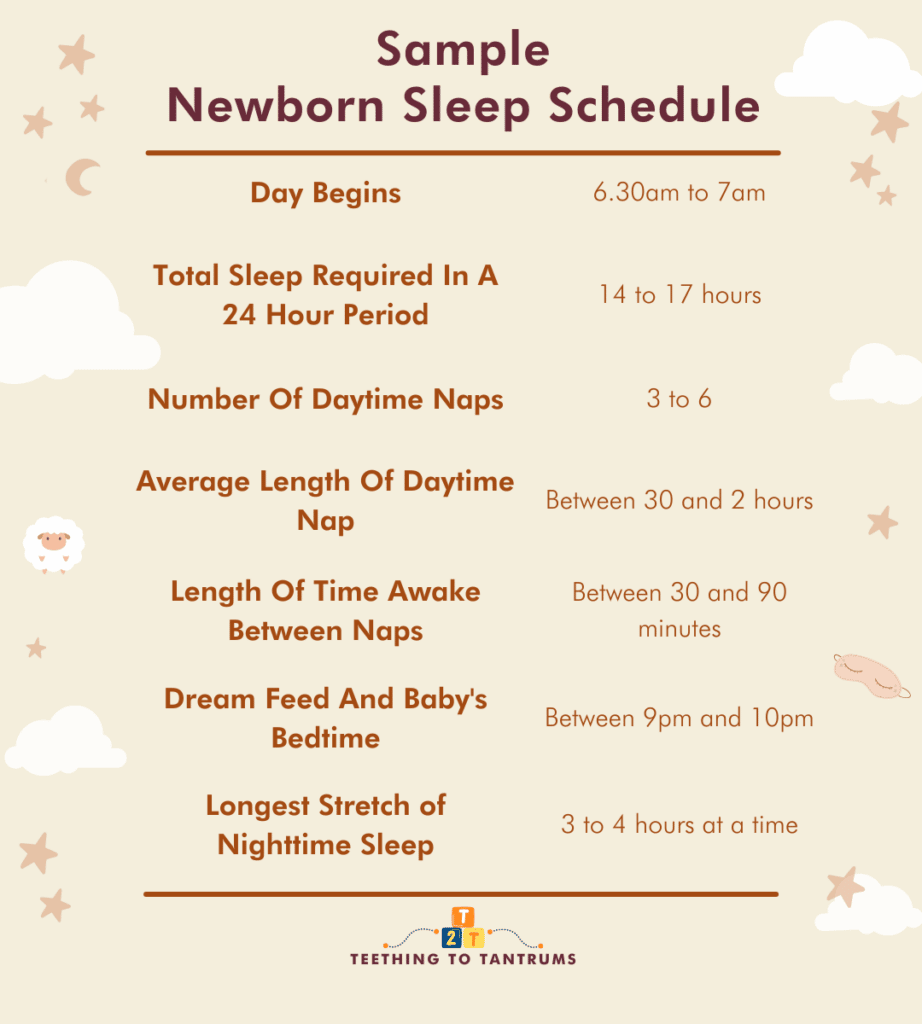 How To Get A Newborn On A Schedule
Newborn babies will not follow a strict sleep schedule.
Therefore, my newborn sleep schedule is designed to be a guideline to ensure you know what to expect from your baby but avoid you becoming anxious about trying to get your baby to stick to a rigid schedule.
TOP TIP: As you get to know your little one more and more, you will learn what they like, what time of day they are more sociable and how long they like to sleep…
And you will be able to develop a sleep schedule to fit your baby's needs and personality as well as your family's lifestyle as they grow.
How Long Should You Let Your Newborn Sleep At A Time?
As a rule, newborns should not sleep for more than 4 hours at a time.
Breastfed babies require feeding every 2-3 hours and bottle-fed babies every 3-4 hours…
But in either case, you should not let your baby sleep for longer than 4 hours no matter how tempting it may be to leave them snoozing away.
Once they have regained their birth weight and are on a steady curve upwards on the growth chart, your doctor or paediatrician will give you the green light to let your baby sleep for longer periods.
TOP TIP: If you are anxious about how much your baby is sleeping… Keep a sleep journal. It can help you feel more in control and be a good reference should you need to speak to a doctor about your little one's sleeping habits.
Nap Schedule For Newborn Baby
A newborn sleep schedule and nap schedule are essentially the same things.
At this age, babies are primarily concentrating on growing and preparing to develop a host of physical, emotional, cognitive and social skills and as a result, they will spend more of their time asleep than awake.
Therefore, your baby's nap schedule will probably contain 3 to 6 naps varying in length from 30 minutes to 2 hours.
You will find that the amount of time your baby can stay awake will vary quite dramatically from day to day depending on what they are experiencing when they're awake too.
REMEMBER: It's very difficult to reliably predict when your newborn will sleep, how deeply they will sleep or how long their naps will be until they're a few months older.
How Long Can A Newborn Go Without Sleeping?
A newborn wake window is typically between 30 to 90 minutes.
Bedtime For A Newborn
Although I am a great advocator of establishing a bedtime routine as early as possible, a newborn baby is simply too young for a full bedtime schedule.
However…
The priority with a newborn sleep schedule is to make a stark difference between the nighttime and daytime interactions and to keep the sequence of events leading up to bedtime the same every night to establish strong sleep associations.
For a newborn baby, I'd recommend giving them a bath at the end of the day followed by a soothing massage and swaddling them up for some quiet time together in a dimly lit room.
You can then give them a feed and settle your baby down in their bassinet or Moses basket.
What Time Should A Newborn Baby Go To Bed
As a part of a newborn sleep schedule, your newborn baby will usually go to bed between 9pm and 10pm depending on when their last feed or dream feed falls.
REMEMBER: Bedtime for a newborn is later than for older babies due to their sleep and feeding schedule being so flexible.
Looking to get your little one to sleep quickly and effortlessly? Check out my Bedtime and Nap Cheat Sheet and master the art of making daytime naps and bedtimes as seamless as possible.
Download Our FREE Bedtime & Nap Cheat Sheet
A bedtime & nap cheat sheet so good your little one will ask you to put them to bed...
Laura Williams "This is a life saver! I'm so glad I downloaded your bedtime & nap cheat sheet. My little one actually asked me to put him to bed last night! Unbelievable! Thank you so much!"
Click Here For The FREE Cheat Sheet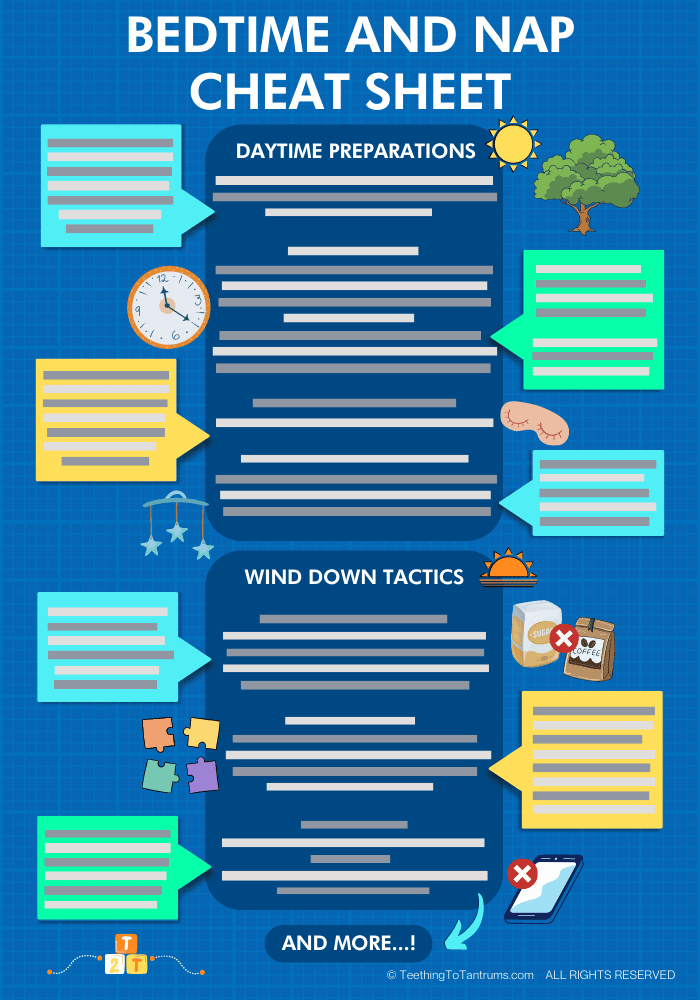 How To Get A Newborn To Sleep Through The Night
Despite having a newborn sleep schedule in place, a lot of newborn babies may experience the dreaded day/night confusion.
I can speak from personal experience with my own son about this, but if you're going through it with your little one… remembering that newborn babies have no concept of night or day is the key to being able to move forward with it.
For the first 4 weeks, all your baby will do is eat, sleep and poop.
But gradually, they will start to stay awake for longer periods and sleep for a little longer between feeds.
The good news is that there are things you can do (even at this early stage!) to gently guide them towards healthy sleep habits so that they settle down quickly for the evening and nighttime feeds, and move towards an established sleep routine to sleep through the night.
Can A Newborn Baby Sleep Through The Night?
No. Your newborn will not sleep through the night yet.
Most newborn babies will wake every 3-4 hours and the length of time they sleep between feeds at this age will vary from one night to the next.
Newborn Baby Sleep Tips
Managing a newborn sleep schedule is not easy… as it changes from day to day.
However, there are plenty of things you can do to try and keep baby's sleep on track.
Try to identify baby's sleep cues. A baby will always show signs of being tired and in these early weeks, it's important that you learn to recognise them. An overtired baby will struggle to fall asleep making your life much harder than it needs to be.
Create cosy sleep spaces. Many people regard the first month of life as the 4th trimester and it is helpful to remember this when you will be learning what your baby requires in terms of comfort and sleep. As they adjust to life outside the womb it is very important that where your baby sleeps is safe, comfortable and at the right temperature (68 – 72°F or 20 – 22°C). You can use a white noise machine to help maintain a neutral sleep environment too.
Our Pick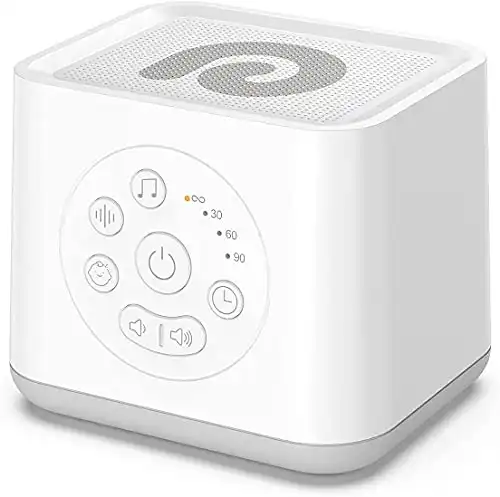 Dreamegg Soothing White Noise Machine - 21 Sound Variations
Sleeping well is one of the most important factors in getting the most out of life and enjoying every day. This white noise machine from Dreamegg provides 21 natural sounds to help both your baby and whole family catch some restful z's. No matter where you are!
Buy Now
We earn a commission if you click this link and make a purchase at no additional cost to you.
Avoid overstimulation during the day. Be careful not to overstimulate your baby during the day. Newborn babies cannot concentrate or participate in activities for long periods of time and if they become overtired they will struggle to settle to sleep.
Show your baby the difference between night and day. Everything in the womb is the same so teaching your baby the difference between day and night will help to establish a newborn sleep schedule that allows you both to get more sleep. Remember to keep your nighttime interactions low-key and start to teach your baby that nighttime wakings are for feeding only.
Make sleep a priority. Having age-appropriate sleep will be the key to your child's healthy development and holding onto your sanity. It is the most important aspect of your child's routine and everything else should be built around it. Invest in a good crib, so that your baby is safe and comfortable and you can feed them easily (especially at night).
Best Crib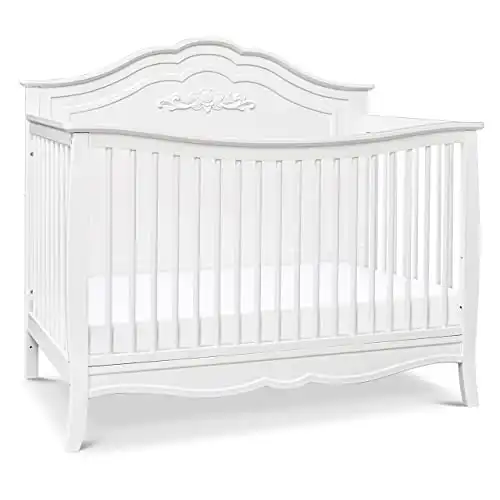 DaVinci Fiona 4-in-1 Convertible Crib
When looking for a crib I really feel that one that can grow with your baby is best. This lovely crib easily adapts to a toddler bed, then day bed or full size making the transition from crib to bed easier and less stressful for your little one. Couple this with its Greenguild Gold certification and stylish design this is a real value for money crib.
Buy Now
We earn a commission if you click this link and make a purchase at no additional cost to you.
Spend time bonding together. The most important job you have when your new baby is born is to bond and get to know them. Spending time with your little one, focusing on what they like and don't like and observing how they respond to the world around them will help you learn to read their subtle signals as they grow.
Start to establish sleep associations. Even in these first few weeks, you can start associating certain words and actions with getting baby ready for sleep during their newborn sleep schedule. These are the words you will continue to use as they grow when talking about getting ready for a nap or bedtime.
Try swaddling your baby. Learning to adapt to life outside the womb is a challenge and swaddling can definitely help your newborn with the transition. There are a lot of swaddles on the market that come in many different styles and swaddling techniques. I personally love the Nested Bean swaddles, but choose one that you find easy to manage and that is the right thickness for your baby depending on the time of year and indoor temperature.
Our Top Pick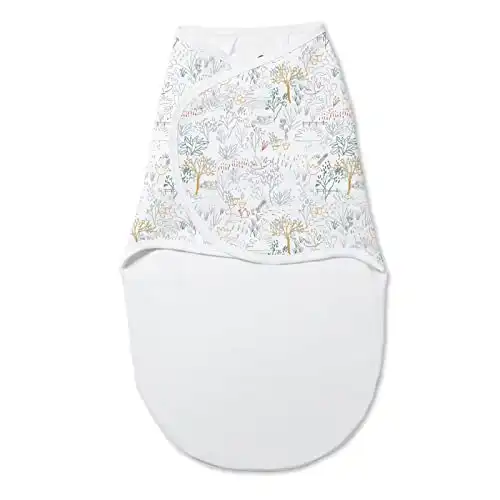 Nested Bean Zen Swaddle - Gently Weighted Swaddle
Made from 100% cotton, these beautiful swaddles have a 2-in-1 design that will allow them to grow and adapt to your baby's sleeping habits. And with a weighted pad to mimic a parent's comforting hand, your baby will sleep deeper and more peacefully when cuddled up in these swaddles!
Buy Now
We earn a commission if you click this link and make a purchase at no additional cost to you.
Have a bath and massage at the end of the day. Giving your baby a bath and massage at the end of the day will lay the foundations of your newborn sleep schedule and future bedtime routine as it will help to calm and soothe them as they get ready to sleep.
Get outside every day. Taking your baby outside for a walk in their pram (or your arms!) will help to establish a healthy sleep routine as being exposed to natural light will stimulate and regulate your baby's circadian rhythm and help to fix any day-night confusion.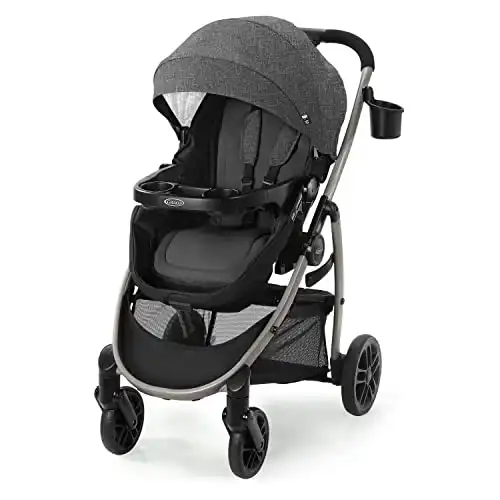 Graco Pramette 3-in-1 Stroller
The Graco Modes Pramette Stroller offers you and your child more ways to stroll together, from baby to big kid. It is 3 strollers in 1 - Infant Car Seat Carrier, Infant Pramette, and Toddler Stroller - for a versatile stroll from infant to toddler. The toddler seat converts to an infant pramette for comfortable strolls with your baby from day one. For even more options, baby can ride parent-facing or forward-facing, thanks to a reversible stroller seat.
Buy Now
We earn a commission if you click this link and make a purchase at no additional cost to you.
Common Newborn Baby Sleep Problems
The most common sleep problems in this age group are:
Day and night confusion.
Resisting sleeping on their back.
Fussiness after a feed due to wind from not being burped properly.
Frequently Asked Questions About Newborn Sleep Schedules
Looking for more information about newborn sleep schedules? Find answers to the most common questions here.
Can You Sleep Train A Newborn Baby?
I would not recommend sleep training a baby before they are 4-6 months of age. Newborn babies should be fed and allowed to sleep as often as they wish.
How Much Nighttime Sleep Is Appropriate For A Newborn Baby?
As a part of a newborn sleep schedule, your baby will usually sleep between 8-12 hours in their nighttime sleep space, but they will still wake up during that time for a couple of feeds.
Why Is My Newborn Sleeping So Much?
Your newborn baby will typically be sleeping a lot because they are developing at an incredible rate that requires a lot of energy.
They may also:
Have a cold or minor infection,
Have experienced a disruption to their routine,
Have received some immunizations,
Be going through a growth spurt,
Not be having enough to eat,
Have jaundice. Some newborns suffer from newborn jaundice which causes a yellowing of the skin and this can make them lethargic and reluctant to feed.
If you feel that your newborn is sleeping too much; is struggling to stay away for 20 minutes between naps, or is showing any of the following signs, you should seek medical advice as soon as possible:
They have not regained their birth weight after 2 weeks
They are not gaining weight consistently at 6 to 8 weeks
They do not appear to be comforted by being fed
They are producing fewer than 4 wet diapers a day
They are quiet or unresponsive
Sleep Schedules Further Reading
Here are some more sleep schedules to help you get the most out of helping your little one sleep as best they can.
After all…
Sleep breeds sleep!
Need More Parenting Help?
Download our FREE Perfect Sleep Cheat Sheet. It's a free, easy-to-use and proven formula designed for parents of 0-5 year olds to master the art of consistently undisturbed and restful sleep without the yelling, nagging or exhausting long-winded evenings.
Check out our Parenting Toolbox. You'll get access to expertly-chosen products that you can guarantee are the best for your little one and your wallet.
Ready to create the calm, peaceful evenings you deserve? Then checkout our most popular course - The Bedtime Battles Masterclass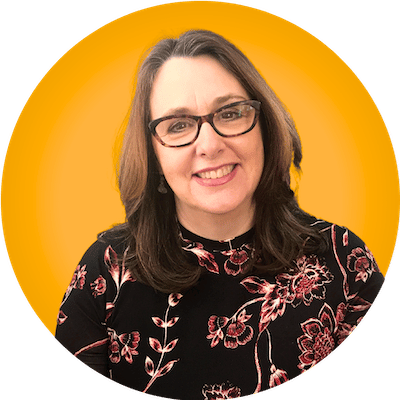 Paula McLaren - The founder of Teething to Tantrums has been in the childcare industry as a Norland Nanny and Childcare Expert since 1982. Her qualifications include a BA (Hons) in Early Years Development & Learning (0-6 Years) plus the highly prestigious Norland Diploma, recognized as the best early years practitioner qualification in the world. During her 40+ years of experience, she has worked as a night nanny (specializing in solving sleep issues), run a very successful daycare center in London, and raised almost 100 children, including her son, to be kind, healthy, and happy individuals with her tried and tested developmental and guidance methods.
Download Our FREE Bedtime & Nap Cheat Sheet
A bedtime & nap cheat sheet so good your little one will ask you to put them to bed...
Laura Williams "This is a life saver! I'm so glad I downloaded your bedtime & nap cheat sheet. My little one actually asked me to put him to bed last night! Unbelievable! Thank you so much!"
Click Here For The FREE Cheat Sheet