I have always found early child development fascinating…
To see what a young child can learn from birth to preschool is not only fascinating but equally astounding!
At no other time in our lives do humans absorb and develop emotionally and physically as much as they do in their early years.
Watching your child grow and develop is a joyous experience and as parents, we can't wait to see them achieve those all-important milestones, such as saying their first word and taking their first step.
However, child development is so much more than the obvious developmental milestones that we all recognise…
As parents, how we can make sure that we offer our children all the learning opportunities necessary to become the best that they can possibly be, intellectually, emotionally and physically?
What Is Child Development?
Well, in a nutshell, child developement it is the physical, language, social and emotional changes that occur in a child from birth to adulthood.
Development is strongly influenced by many factors, including genetics, environmental and social factors as well as an individual child's ability and desire to learn.
It is important to remember that all children will learn at a different pace and will show strengths and weaknesses in certain areas just as we do as adults.
However, we can help the children in our care to reach their full potential in all areas by knowing what opportunities to offer them!
What Are The 5 Areas Of Child Development?
Child development can be broken down into 5 areas. They are…
Cognitive
Social & Emotional
Language
Fine Motor Skills (Physical)
Gross Motor Skills (Physical)
Each of these areas of development progress goes hand in hand with the others and many play opportunities will encompass more than one category.
Healthy child development is where children of all abilities are able to flourish in an environment where all their emotional, physical, emotional and educational needs are met.
Understanding The 7 Fundamentals of Child Development
Child development can be a very daunting topic if you have never experienced or learnt about it before.
Therefore, I have split child development into the 7 fundamental core principles that you should be aware of to ensure your little one is developing as they should and to give them the best opportunities to thrive.
1. Professional Monitoring
When it comes to monitoring the development of children it is good to know that you are not alone.
Being well informed about what your baby should be doing on their developmental journey is, of course, ideal, but having the comfort of professional assessments along the way is also very important.
The assessments that your child receives in the first two and half years will give your reassurance that your little one is doing fine and that if there are any concerns you can discuss them and if need be have them addressed.
These assessments start immediately after birth where your baby will undergo a thorough newborn physical examination.
Between 5-8 days your baby will have a heel prick test to screen for sickle cell disease and cystic fibrosis and soon after birth, your baby will also have a hearing test.
In the early weeks, there will be a lot of focus on healthy weight gain and how successfully your baby is feeding but there is always support on hand to help you through this time and establish a stable and healthy feeding plan. Be sure to check out my Breastfeeding 101 article for more information about feeding a newborn!
Further developmental checks will be carried out at 10-14 days after birth then again at 6-8 weeks where vaccination schedules will be discussed.
You will then be offered developmental checks at 9-12 months and 2-1/2 years of age and in some cases, an 18-month check is also available.
Make the most of these opportunities to discuss your child's development with a professional because if there are any issues… early detection is always best.
2. Know What To Expect
Knowing what to expect as your child develops is also important… Especially as all children are unique in their learning!
Most will follow a similar sequence especially when it comes to physical development, but as long as your child is developing within the normal healthy parameters then they're doing great.
But always remember, if at any point you are concerned about your child's developmental progress… consult a medical professional.
Usually there is nothing to worry about but setting your mind to rest is what is most important in order for you to move forward.
3. Don't Compare And Compete
As humans, it is normal for us to want our children to be the best.
However, comparing your child to another is never advisable as everyone is an individual, with unique characteristics, strengths and weaknesses!
To be human is to be imperfect and your child is no exception!
Acceptance, patience, love and understanding are all that is required from you as a parent.
As well as offering your little one all the opportunities you can to learn and develop in a safe, non pressurised, nurturing environment.
TOP TIP: Cherish every moment with your child from the first smile, first word, first drawing that they proudly show you. Make them feel cherished, loved, worthy and give them a strong sense of self. If you do all these things you will be setting your child on the road to being the best that they can be.
4. Make Learning Fun
In order to encourage healthy child development, it is important to make learning FUN!
Every word you speak and every experience you share with your young child contributes to their all-around development. I cannot stress how important learning through play is for your child!
From the day they are born your little one will be embarking upon a wonderful journey of learning about their own bodies and what they can do, as well as learning to understand the world they live in and the people they share it with.
5. Offering Opportunities To Learn
In the early weeks, the stages of development in babies focus primarily on the senses.
Their sight, hearing, sense of touch and smell are all primed for their survival and growth.
Your facial expressions and the sound of your voice are their main focus… as is their reliance on you for food, warmth, nappy changing and general comfort.
Playing your baby by doing things such as talking in an animated fashion, telling them what you are doing as your dress them and singing to them when you are feeding them are all fantastic learning opportunities for your baby.
Take them for walks and introduce them to their family and offer them opportunities to kick and move freely.
Even at a few weeks old you can show them books and toys specifically designed for newborns to stimulate your baby's language, cognitive, social and physical development.
And as your baby grows, the opportunities to learn only get more frequent and exciting!
In fact, learning through play is the most obvious thing that springs to mind. And offering specific age-appropriate toys and activities is also essential to your child's healthy development. Check out my list of the best development toys to get you started.
The trick is to include your little one in everything you do and treat the whole world as a learning opportunity!
6. Talk And Listen
I am a great advocator of talking to babies and listening to children.
It is thought that babies learn the most important elements of language in the first 12 months of life before they can even speak!
This fact alone tells us as parents how important it is for us to talk to our babies from day one!
In addition, setting aside certain times of the day for fully focused talking and listening is important. This is best done at mealtimes, bath time and bedtime.
I cannot overemphasise the importance of introducing your children to the world of books and how beneficial it is for your little one's development to include daily book time into their routine. Not only do books improve language development but memory, imagination and emotional development too.
As well as reading and talking to one another… Another key aspect to healthy child development is LISTENING.
I have written about this in more depth in my post on How to Listen to Your Child where you can get a better insight into why listening is so important.
7. Introduce Social Interactions
When talking about the stages in a child's development and reaching their developmental milestones we should not forget the importance of social interactions!
You can ensure that your child gets the correct amount of social interaction by talking, listening and taking an interest in what your little one does…
Then, when the time comes for your child to go to nursery school… They will have already been exposed to a variety of social situations involving other children of their own and different age groups, so they're to take this next big step!
Nursery will continue the work you started at home with social play-based learning being a strong focus, especially if you choose Montessori Childcare which focuses very strongly on the principles of learning through play.
Download Our FREE Bedtime & Nap Cheat Sheet
A bedtime & nap cheat sheet so good your little one will ask you to put them to bed...
Laura Williams "This is a life saver! I'm so glad I downloaded your bedtime & nap cheat sheet. My little one actually asked me to put him to bed last night! Unbelievable! Thank you so much!"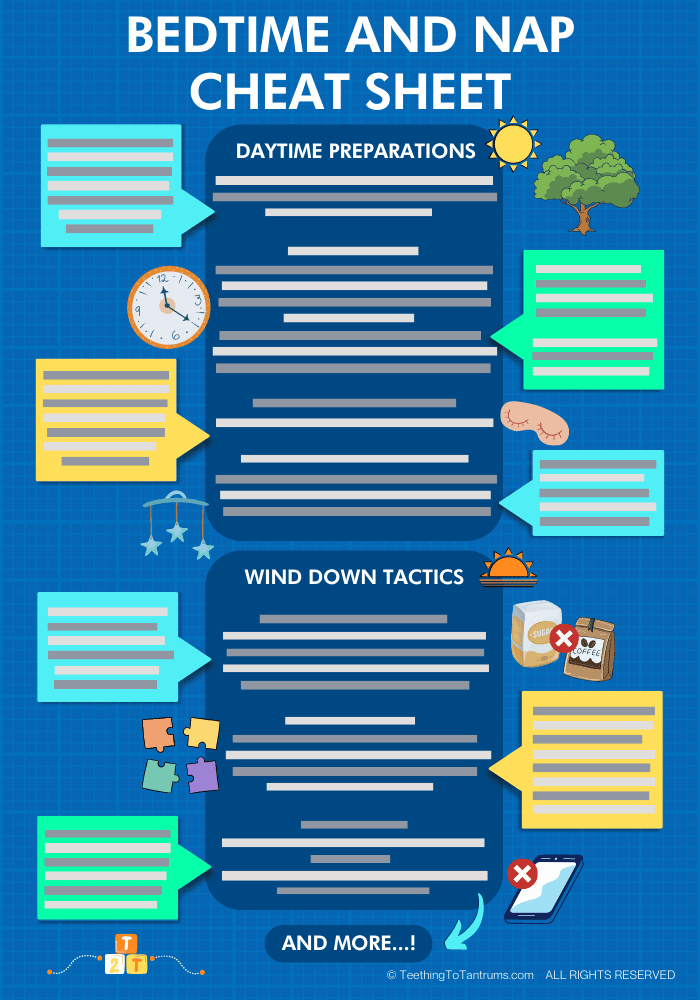 The 6 Best Parenting Practices To Boost Child Development
There are many things you can do as a parent to ensure the success of and support your child's development.
Here are the 6 we should all focus on to help our little ones thrive:
Following the child's lead and responding in a predictable way
Showing warmth and sensitivity
Having routines and household rules
Sharing books and talking with children
Supporting health and safety
Using appropriate discipline without harshness
As a parent, you can connect fully with your child and have lots of fun in the process…
However, you should try and remember to support and take part in your child's play activities but try not to direct what happens.
It's important you give your little one the time, freedom and choices in play!
Just Remember
Being a parent is hard work and raising a happy, healthy, confident child can be daunting…
But by taking your time and not comparing your little one's development to others will help you raise an amazingly unique individual!
No human being develops to a strict pre-designated plan but in the early years, there are lots of milestones we can look out for and there is a lot we can do to help our children achieve these milestones in a natural, happy and loving way in order to give them a good start in life!
I hope you enjoyed this post about child development and if you have any further questions, be sure to email me at [email protected]… It's always lovely to hear from you.
And as always, with love and support, until next time, Happy Parenting!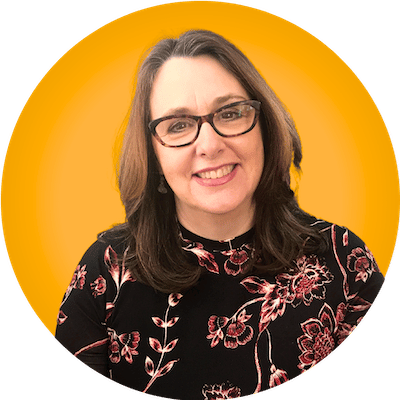 Paula McLaren - The founder of Teething to Tantrums has been in the childcare industry as a Norland Nanny and Childcare Expert since 1982. Her qualifications include a BA (Hons) in Early Years Development & Learning (0-6 Years) plus the highly prestigious Norland Diploma, recognized as the best early years practitioner qualification in the world. During her 40+ years of experience, she has worked as a night nanny (specializing in solving sleep issues), run a very successful daycare center in London, and raised almost 100 children, including her son, to be kind, healthy, and happy individuals with her tried and tested developmental and guidance methods.
Download Our FREE Bedtime & Nap Cheat Sheet
A bedtime & nap cheat sheet so good your little one will ask you to put them to bed...
Laura Williams "This is a life saver! I'm so glad I downloaded your bedtime & nap cheat sheet. My little one actually asked me to put him to bed last night! Unbelievable! Thank you so much!"