Do you find yourself asking yourself "Why does my toddler moan so much?" midway through trying to get literally anything done? Is it a constant battle when trying to get your toddler to wear shoes, having to leave the park or getting into bed?
Why Does My Toddler Moan So Much?
Your toddler may be moaning a lot for a number of reasons, the most common of which are:
They're feeling frustrated,
They are overtired,
Your toddler is hungry,
They are feeling insecure and scared,
Your toddler is bored,
They are seeking your reassurance and approval,
Moaning has got them what they wanted in the past.
NOTE: Whining and moaning are usually at their peak before your toddler has the language skills to efficiently express their needs. However, if your toddler is moaning a large proportion of the time, you need to start looking for a specific cause to change this behaviour.
7 Ways To Stop Your Toddler From Moaning So Much
Toddlers are at a very exciting but exhausting time in their development… But all this developmental activity needs careful handling as they can easily become whiny and moan when they don't get their way.
Fortunately, there are 7 key tricks you can use to help break your toddler's constant moaning habit once and for all: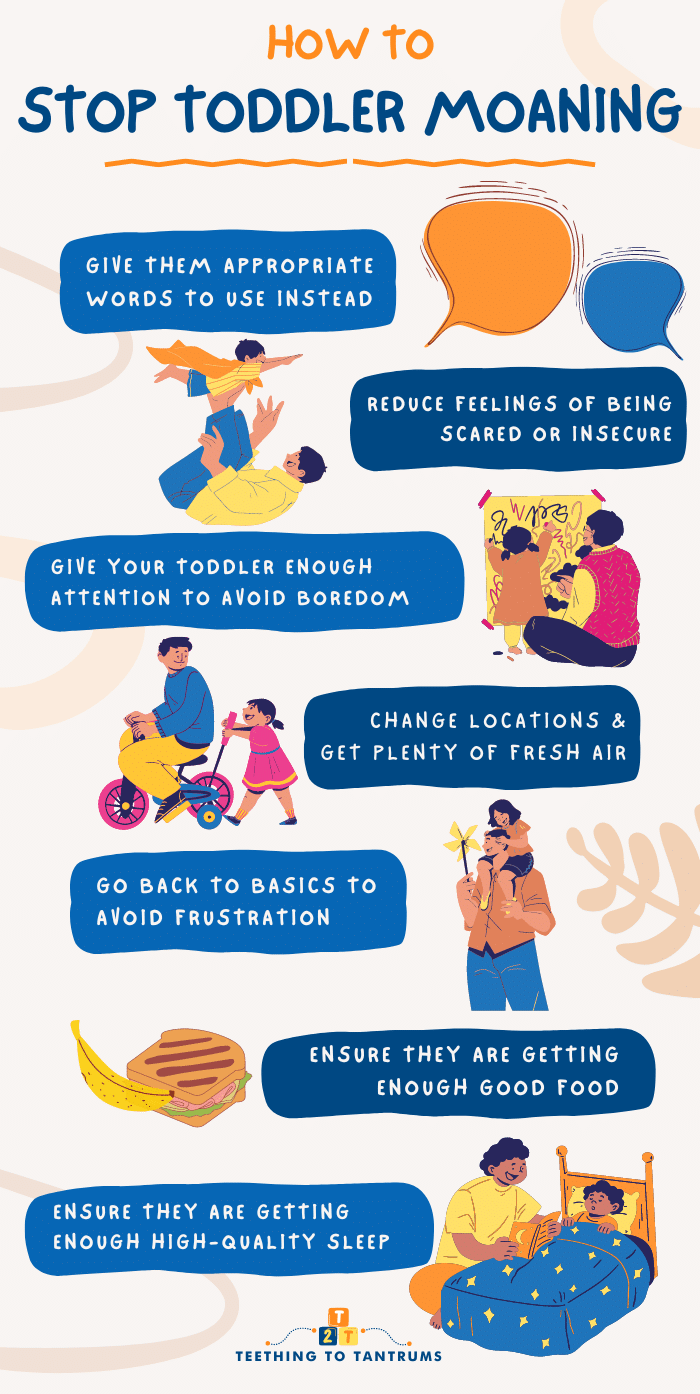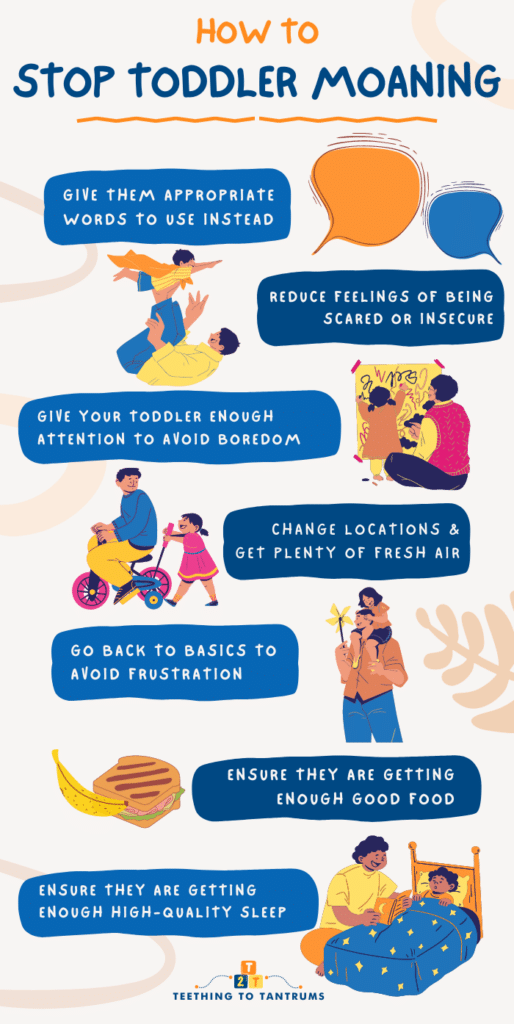 1. Give Them The Words
Toddlers need to learn how to substitute whining or moaning for words and for many toddlers, this is a hard skill to master.
If your child is moaning then get down to their level and acknowledge that they are wanting to tell you something. Acknowledge that they may be tired, hungry or want your attention and then offer them the words they need to use instead:
If they want you to pick them up, then teach them to say 'Up, please'.
If they are thirsty, teach them to say 'Cup, please'.
If they want you to read to them, teach them to say 'Book, please'.
Encourage them to say these words before you pick them up or give them what they want…
And always make sure you are talking to them at their level whilst making eye contact.
It is important that once they start to use words rather than moaning that you praise them and respond promptly. Keep your response to their moaning consistent and gradually your toddler will learn that using words gets quicker results than moaning at you.
A great book for helping your toddler expand their vocabulary is the timeless classic The Best Word Book Ever by Richard Scarry.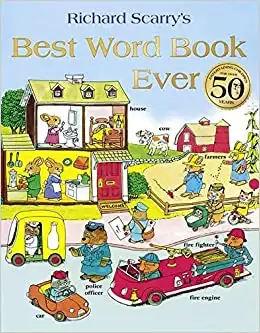 Best Word Book Ever By Richard Scarry
Illustrated in Scarry's signature style, the book is packed with hundreds of names for objects both familiar and new, grouped by subject, occasion and theme. From colours and numbers to fruit and vegetables to animals, vehicles and so much more, this is a beautifully entertaining way to expand a child's knowledge of the world!
Buy Now
We earn a commission if you click this link and make a purchase at no additional cost to you.
NOTE: At this stage, your main priority is to break the moaning habit. Teaching your toddler patience can come later.
2. Reduce Feelings Of Being Scared And Insecure
Whining and moaning can often go hand in hand with clinginess and if this seems to be the case with your toddler, consider what has been going on in their lives recently.
Has something significant happened such as the arrival of a new sibling, moving house, starting day care or have you returned to work recently?
All of these things can trigger your toddler into feeling scared or insecure and this can lead to excessive moaning as they crave your attention.
If you feel this may be the cause then you need to ensure that your toddler feels safe again by offering plenty of one-on-one attention and keeping to a regular schedule.
Toddlers love routines and knowing what is going to happen next, so make sure your toddler has a regular daily and bedtime routine that includes predictable 1-on-1 time with you where they can do the things they like best.
Use tools such as monster spray (or water to you and I) and night lights during the nighttime routine to help your toddler feel safe too.
Our Pick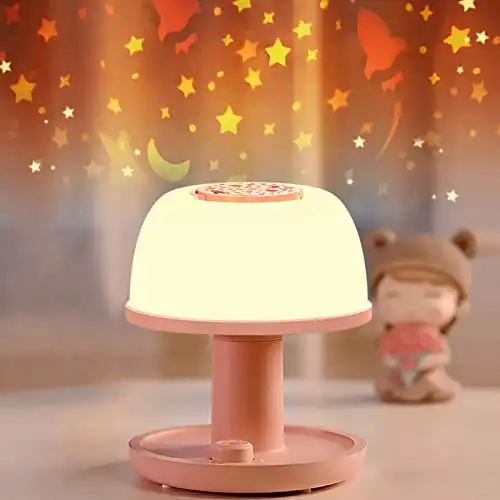 Toddler Night Light Lamp By LICKLIP
There are a lot of night lights out there but I love this one. The perfect bedside lamp is easy to use and projects onto the ceiling. It comes in a range of colours, soft lighting and a timer.
Buy Now
We earn a commission if you click this link and make a purchase at no additional cost to you.
PS: Here's a handy video to help your toddler adjust to a new baby:
3. Give Your Toddler Enough Attention To Avoid Boredom
Looking after a toddler can be exhausting and they can be very demanding of your attention. However, you need to appreciate that you are the centre of their world and that this is just a phase.
Before you know it… their friends will become their central focus and you may even miss the constant need for you.
But right now their constant demand for attention can be trying, so ensure that you are spending enough concentrated 1-on-1 time with your little one, as this may alleviate some of the moaning for attention later on in the day.
Whilst ensuring that you are sitting down together and reading a book, playing with a toy or doing an activity at a certain time of the day are great ways to engage with your toddler… there are other things you can do to help them feel part of what you are doing throughout the day too.
Include Your Toddler In Your Day
Now I know I've spoken about not entertaining your toddler 24/7, but this is slightly different…
To help reduce your toddler's moaning, you need to engage your toddler in what you are doing.
From cooking dinner, folding laundry or even tidying up the living room, encourage your toddler to play alongside you.
If your toddler feels you are engaged with what they are doing… then they are less likely to be demanding and will therefore, moan less.
An ideal toy to keep your toddler engaged while you are cleaning is Melissa & Doug's Let's Play House Dust! Sweep! Mop! play set.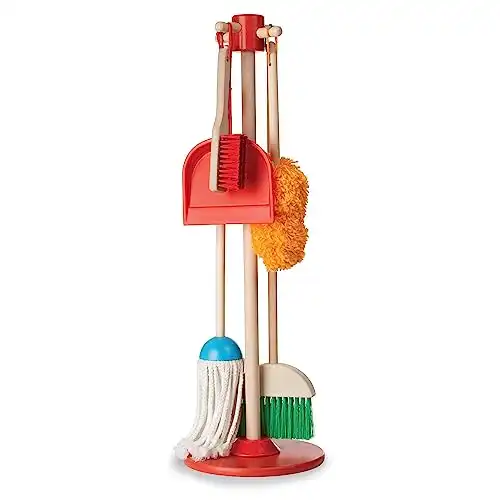 Melissa & Doug Let's Play House Dust! Sweep! Mop! 6 Piece Pretend Play Set
This colorful, kid-sized set looks just like the real thing and includes a wooden pretend play broom, mop, duster, brush, and organizing stand. Perfect for coping you and joining in with household chores, this sturdy set will withstand even the most enthusiastic cleaners!
Buy Now
We earn a commission if you click this link and make a purchase at no additional cost to you.
You can also give them some PlayDough or Building Blocks and encourage them to make whatever their imagination can come up with.
My All-Time Favourite Building Block Set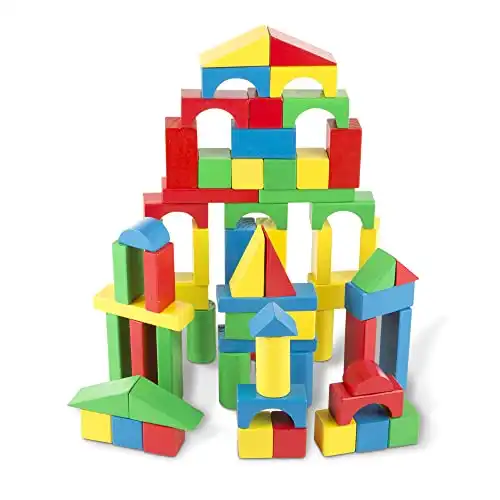 Melissa & Doug Wooden 100 Pcs Building Blocks Set
No nursery is complete without wooden blocks. They provide hours of fun and education through play from honing fine motor skills, improving problem-solving, developing creativity and teaching colours and shapes. My favourite is this colourful set from Melissa and Doug.
Buy Now
We earn a commission if you click this link and make a purchase at no additional cost to you.
Encourage your toddler to play nearby when you are busy, and check in regularly by asking them what they are doing and encourage them by telling them they are doing a good job.
This regular verbal checking-in will make them feel attended to without you having to pick them up or sit right there with them. It is the beginning of independent play.
Remember, toddlers don't like to be left out… So, if you need to clean the house, fold the laundry or do some cooking, include them in the process by giving them a duster or some socks to match up.
The craving for attention and moaning will decrease and you will definitely get more done throughout the day.
NOTE: If you engage your toddler in activities alongside you as well as spending specific times of your day playing and reading with them, your toddler will feel part of your life rather than being an add-on when their allocated timeslot arrives.
4. Change Locations And Get Plenty Of Fresh Air
A change in location always helps a moaning toddler. Getting outside and encouraging them to run around allows them to focus on something other than you.
It also allows them to explore and play independently, free from the restraints of the home.
Daily fresh air is especially good for your little one's sleep cycle too as it will help realign their circadian rhythm, hopefully resulting in a toddler who's ready to go to sleep without fuss later in the day.
5. Go Back To Basics To Avoid Frustration
For some toddlers, there are so many new skills being learnt that sometimes it all gets too much.
While challenging your toddler's new abilities to help improve their skills is vital, the timing is important to avoid frustration, whining and moaning.
If you notice a change in your little one's body language and see that they're becoming frustrated with a particular skill that they are trying to perfect… it may be time to remove that particular toy for a while and replace it with one less challenging.
It is best to save the more challenging experiences for when your toddler is fresh from a nap, well-fed and when you have time to support them.
Successful play experiences are what we are aiming for and these are more likely to happen if your toddler is well-rested and has a full tummy.
So another thing to consider if your child is moaning or whining a lot, is whether they are getting enough sleep and eating well.
I know from experience that a tired toddler is more likely to be a whiny toddler!
6. Enough Good Food
Also, ensure that your toddler is having enough food at their regular meal and snack times.
Toddlers use up a lot of physical energy which needs to be fed with a healthy and well-balanced diet.
If your toddler is hungry they will struggle to concentrate and will quickly become whiny (like many adults!).
For some great recipe ideas for toddlers, I love the Little Helpers Toddler Cookbook. It's a great way to get children involved in cooking, excited about food and engaged in family life.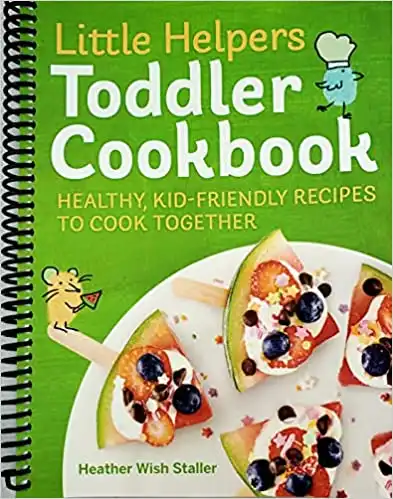 Little Helpers Toddler Cookbook: Healthy, Kid-Friendly Recipes to Cook Together
Full of fun and easy recipes, your toddler will be super keen to join you in the kitchen to prepare their next snack or to help with dinner!
Yes... you will need to help and guide them, but this great book provides the perfect starting point to introduce your toddler to the amazing world of cooking and all the life skills that it brings.
Buy Now
We earn a commission if you click this link and make a purchase at no additional cost to you.
7. Enough Good Sleep
Take a look at your toddler's sleep schedule and see if you can adjust it to ensure they are getting age-appropriate sleep.
At no other time in their lives will your little one learn so much both physically and mentally and this can easily lead them to becoming overtired and moaning at you out of desperation for soothing company.
If you are having issues with bedtimes then take a look at my post on Bedtime Routine for ideas on how to get your bedtime back on track. This may reduce the moaning and whining significantly.
Or if you think your child is going through a sleep regression, check out my article about Sleep Regressions to rule this out too.
Looking to get your little one to sleep quickly and effortlessly to prevent overtiredness? Check out my Bedtime and Nap Cheat Sheet and master the art of making daytime naps and bedtimes as seamless as possible.
Download Our FREE Bedtime & Nap Cheat Sheet
A bedtime & nap cheat sheet so good your little one will ask you to put them to bed...
Laura Williams "This is a life saver! I'm so glad I downloaded your bedtime & nap cheat sheet. My little one actually asked me to put him to bed last night! Unbelievable! Thank you so much!"
Click Here For The FREE Cheat Sheet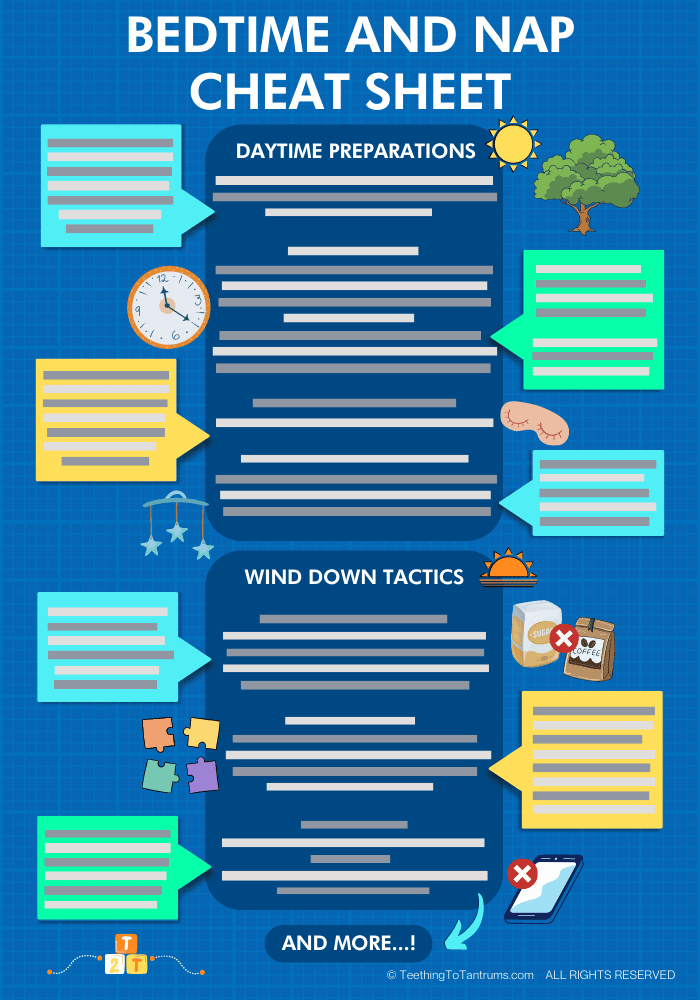 Frequently Asked Questions About Why Does My Toddler Moan So Much
Looking for more information about "why does my toddler moan so much"? Find the answers to the most common questions here:
Will A Moaning Toddler Stop On Their Own?
A moaning toddler will NOT go away on their own. If moaning works for them and they're getting what they want, why would they stop?
Therefore, you need to be prepared to adjust your behaviours to help your toddler break this habit or you're going to have a toddler who moans a lot for a long time.
Once you have decided on a policy for dealing with your toddler's moaning and whining it is important to stick to it.
So, if you are teaching them to use words rather than moaning then ensure that you emphasise this. And if you do start giving in to your toddler's demands, without reinforcing the use of words, then your toddler will always go for the easy option and continue to moan.
REMEMBER: If whining and moaning get a result, I can guarantee that your toddler will use it whenever they can.
Want to stop your children from yelling, shouting & throwing tantrums... Whilst helping them listen to you and building a healthy strong relationship? Look no further than Calm Connections and transform your family's life for years to come.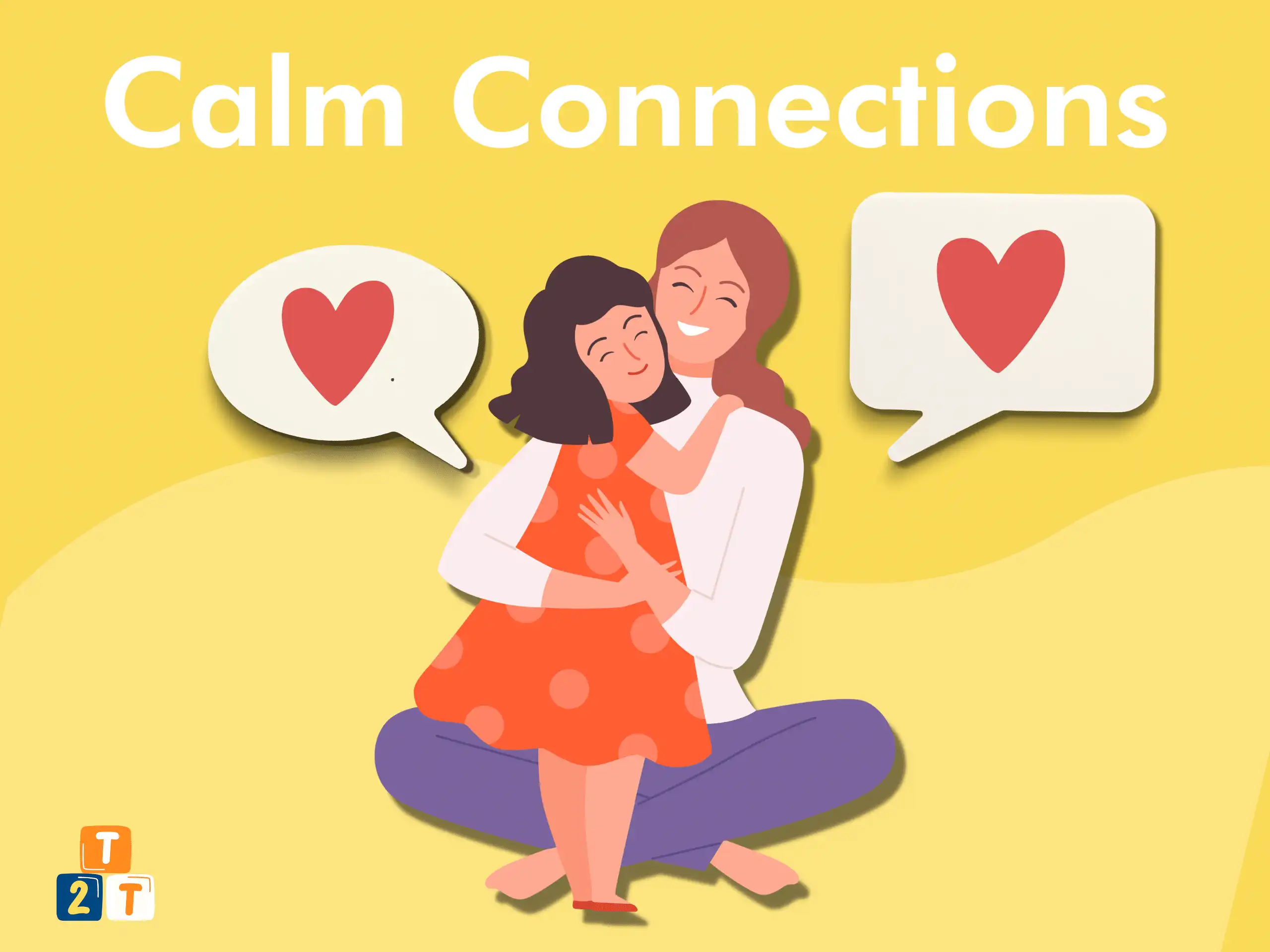 Calm Connections: How To Talk To Your Child So They'll Hear...
Understand the best way to communicate with your child in different situations,

so you feel more confident, relaxed, and in control... even during the most challenging moments.

💖

Learn how to set clear boundaries

and engage your child's cooperation 🌟

Break free from tantrum cycles and promote healthy alternatives

(without using punishment)

🎉

Learn my trade secrets

(collected over 40+ years in the childcare industry) to

get your child to listen to you without shouting 🙌
Promote kindness and honesty

to prioritize a respectful relationship with your child ❤️
Click Here Learn More
Why Is My 1 Year Old Whining And Crying All The Time?
While the reasons for your baby whining or crying all the time will be similar to those already mentioned above, a 1 year old may be moaning because they:
Have a dirty or wet diaper,
Are being overstimulated,
Are overtired,
Are teething,
Have wind,
Are experiencing colic or reflux,
Are feeling unwell.
As your 1 year old does not yet have the means to communicate with words… you will have to learn to distinguish between true distress and general whining.
Checking all the obvious causes of your baby's whining is the easy part, deciphering their frustration less so.
Most babies will whine and cry at some point but limiting their frustration will help a lot. A good way to limit your baby's frustration at not being understood is to encourage language development from an early age.
As soon as your baby starts babbling, have conversations and engage with them verbally.
And even though they cannot talk back with fully formed words… they will be learning the art of conversation and seeing how important words are in communicating.
Toddlers of this age are easily overwhelmed with all the new developmental skills they are gaining so often they just need a cuddle and a bit of quiet time to calm them down.
Why Is My 2 Year Old Whining And Crying All The Time
By the time your toddler is 2 years old, most children will be able to use words instead of whining or crying to tell you what they want.
They are, however, still easily frustrated when they are attempting new skills and are very self-centred.
Teaching your toddler patience, and how to share and use words instead of moaning is a key part of their development. So, if your 2-year-old is whining and crying all the time follow the guidelines outlined above to stop this bad habit before it becomes a big issue.
Why Is My 3 Year Old Whining And Crying All The Time
If your 3-year-old is whining and crying all the time it is probably because up until now it has worked. Why would they stop moaning if it has always gotten them what they want?
There is no excuse for a typical 3-year-old not to be able to verbalise what they need and I would not tolerate whining at this age.
So, if you are satisfied that they are getting enough sleep, are eating well and are getting enough age-appropriate play and developmental opportunities with lots of love and encouragement…
Then be consistent, give your toddler the words and ensure that they use them before you do what they want.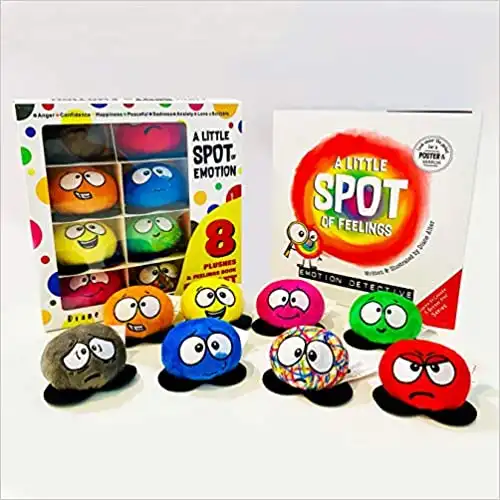 A Little SPOT of Emotion - Set of 8 Plush Toys with Feelings Book
What is it? This book contains 8 different plush toys each displaying a different emotion - Anger, Anxiety, Peaceful, Sadness, Happiness, Love, Confidence and Tangled (Scribble) - to help children identify and process their emotions.
Why do I like it? This is a very helpful tool to teach children about emotions and how to handle them. Its fun plush toys make learning about emotions manageable and approachable. The Little SPOT of Emotion book is also ideal for children with social-emotional needs.
Buy Now
We earn a commission if you click this link and make a purchase at no additional cost to you.
Need More Parenting Help?
Download our FREE Perfect Sleep Cheat Sheet. It's a free, easy-to-use and proven formula designed for parents of 0-5 year olds to master the art of consistently undisturbed and restful sleep without the yelling, nagging or exhausting long-winded evenings.
Check out our Parenting Toolbox. You'll get access to expertly-chosen products that you can guarantee are the best for your little one and your wallet.
Ready to create the calm, peaceful evenings you deserve? Then checkout our most popular course - The Bedtime Battles Masterclass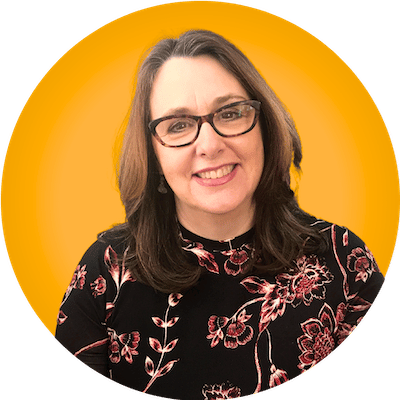 Paula McLaren is the founder of Teething to Tantrums and a highly qualified childcare expert with over 40 years of experience as a Norland Nanny. She holds a BA (Hons) in Early Years Development & Learning (0-6 Years) and the prestigious Norland Diploma. Paula has worked as a night nanny, run a successful daycare center in London, and helped raise countless children using her tried and tested developmental and guidance methods.
Download Our FREE Bedtime & Nap Cheat Sheet
A bedtime & nap cheat sheet so good your little one will ask you to put them to bed...
Laura Williams "This is a life saver! I'm so glad I downloaded your bedtime & nap cheat sheet. My little one actually asked me to put him to bed last night! Unbelievable! Thank you so much!"
Click Here For The FREE Cheat Sheet