If you're a parent of a 3 year old, you know how important it is to keep them engaged and entertained. Luckily, there are plenty of games for 3 year olds out there that are perfect for every occasion. Check out my top picks!
Importance Of Games For 3 Year Olds
I cannot emphasise enough how important offering a range of play opportunities is for your children. 
Whether they're structured or unstructured, play is learning for young children and introducing age-appropriate games and educational games for 3 year olds will significantly contribute to their overall development.
3 year olds are at a stage when their social, cognitive and fine motor skills are developing at a rapid rate so fun games that focus on these areas are absolutely ideal.
Playing independently starts to have a vital role in healthy development as it allows them to explore their environment and become more self-reliant.
Alongside this, your 3 year old is also more interested in playing with their peers too. Whereas previously they would have played alongside other children and observed or copied what they were doing now…
They are more inclined to want to interact with others during play so encouraging participation in cooperative games helps 3-year-olds learn to work together, share, and practice respect for others.
Thankfully there are plenty of toddler games you can encourage your children to play!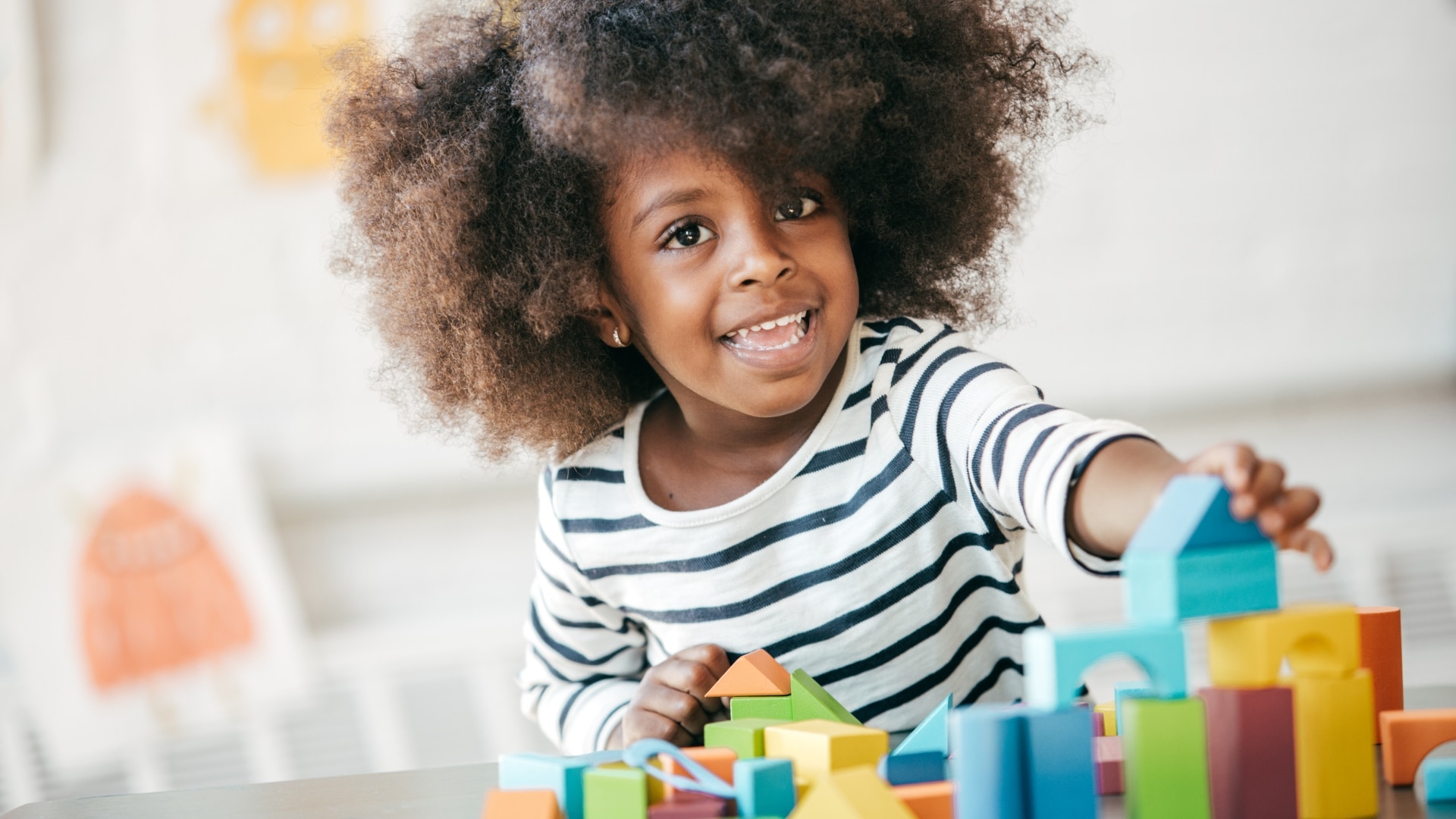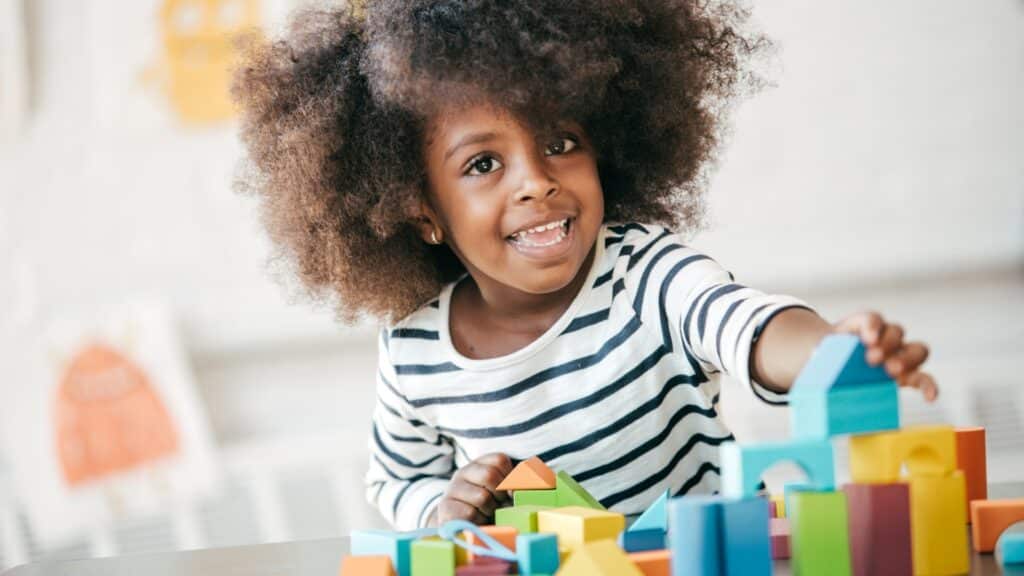 Types of Games For 3 Year Olds
Here is my top collection of games for 3 year olds including examples and links to my favorites. Have a play suggestion I've not included? Let me know by clicking here.
Outdoor Games For Toddlers
Outdoor games are hugely important as they encourage physical activity and help children explore their environment. They can nurture a love of nature and care for the environment and establish a lifelong habit of getting out and about and moving every day!
Activities such as treasure hunts or tag are great games for 3 year olds as they get them active and interested while keeping them engaged.
Finally, taking your child to the park and encouraging them to play cooperative games with other preschoolers will help to develop their social skills too.
Art Activities For Toddlers
Art activities foster creativity and self-expression in 3-year-olds as well as help them develop their color recognition. Consider introducing painting, drawing, or coloring activities to your little one.
Finger painting is a great place to start as are coloring books with chunky crayons, or try free online art games to help your preschoolers create their masterpieces.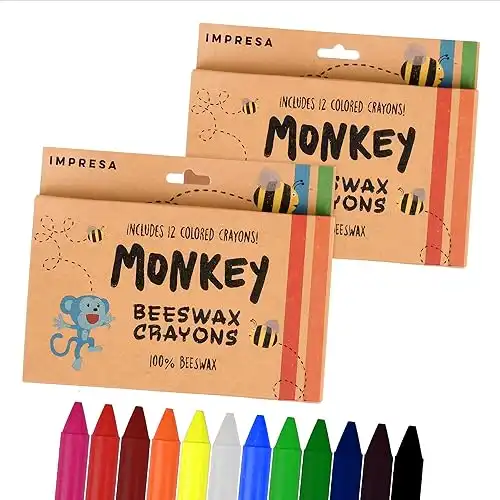 12 Natural Beeswax Crayons [2 Pack]
I love these natural beeswax crayons! They're safe, vibrant, and easy to use and the triangular shape promotes proper grip and hand positioning, making them perfect for developing fine motor skills. With 12 colors to choose from, your toddler will have endless hours of creative fun.
(There's even a sharper included so your little one can be precise if they want to!)
Buy Now
We earn a commission if you click this link and make a purchase at no additional cost to you.
Game Subscription Box
A game subscription box can provide your child with new educational activities every month. I personally love this concept and Lovevery has wonderful boxes that I highly recommend.
Each Lovevery Play Kit is designed to support learning at home and is designed to complement a Montessori education, not duplicate what your child is doing at school.
They contain activities based on your child's age and interests, ensuring that they engage in age-appropriate games that challenge them, inspire new ideas and most importantly, allow them to enter a whole new world of fun!
And as an added bonus, they're super convenient for busy parents – the activities are all set ready-to-go, and from the minute you open the box your 3 year old has everything they need for lots of playtime fun.
Best Toy Subscription Service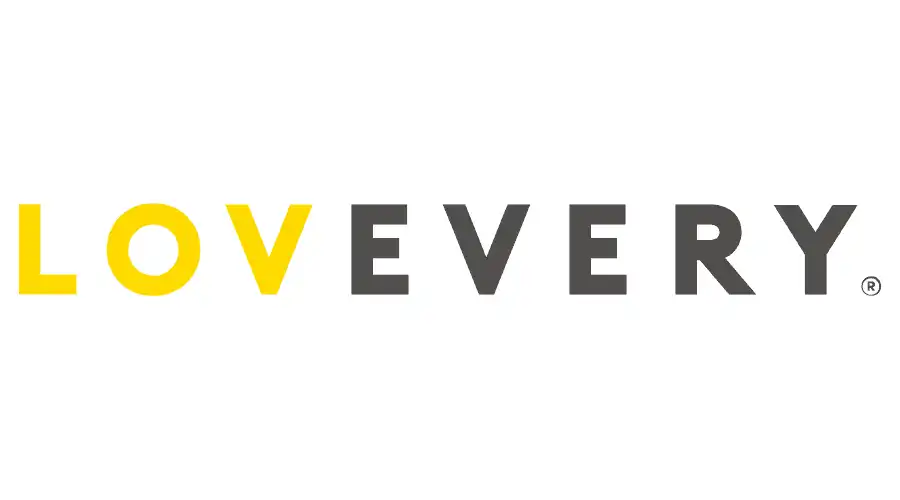 Lovevery
If the choice of toys is overwhelming and you want to get it right when it comes to developmental toys then get yourself a subscription from Lovevery. They offer stage-based play essentials from 0-4 that takes the headache out of choosing the right toys for the right age. Well worth the investment.
Buy Now
We earn a commission if you click this link and make a purchase at no additional cost to you.
Rainy Day Games
For those days when outdoor play isn't possible, indoor activities like hide and seek, Simon says, or building forts with pillows and blankets are fun options to keep your 3 year old entertained.
Baking and cooking activities can also make great games for 3 year olds on wet days. Check out Yummy Toddler Food by Amy Palanjian for some fantastic toddler-friendly baking ideas using visual recipes.
NOTE: Screen time is often used to entertain children on wet weather days. This is okay in moderation but the screen time should always be monitored by you. Please do not leave your child unattended on a phone or iPad, even if it is a simple game. Have a time limit for screen usage, and stick to it.
Board Games
Simple toddler board games allow your child to practice following rules and taking turns. My First Castle Panic is one of my favourite examples of family board games for 3 year olds.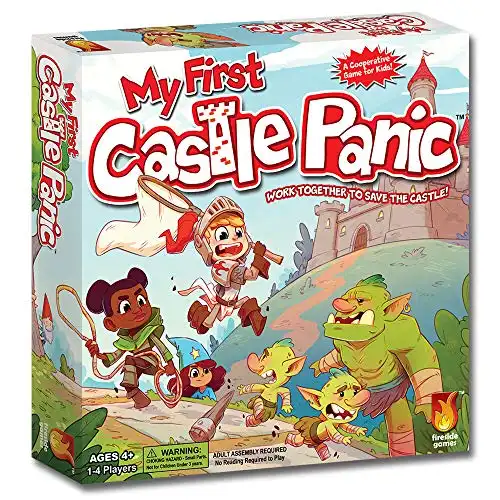 Fireside Games: My First Castle Panic Game – Fantasy Strategy Board Game
Loved by children and parents alike, this cooperative game for little kids offers a fantasy-filled challenge where you can defend your castle from misbehaving monsters in an immersive and captivating game. Perfect for learning how to take turns, problem-solve and share.
Buy Now
We earn a commission if you click this link and make a purchase at no additional cost to you.
Household Games
Never underestimate how fun your house can be for your 3 year old. Encourage your child to explore specialized kitchen tools (by giving them a specific toddler-friendly cupboard filled with bowls and safe utensils) or let them create obstacle courses with furniture.
These everyday items will spark their imagination and keep them entertained all day long.
Puzzle Games For Kids
Puzzle games are great for developing problem-solving, memory skills, and concentration skills.
Some examples of puzzle games for 3 year olds include jigsaw puzzles, wooden block puzzles, and simple maze games.
These classic games will benefit your child's cognitive and fine motor skill development and keep them engaged time and time again.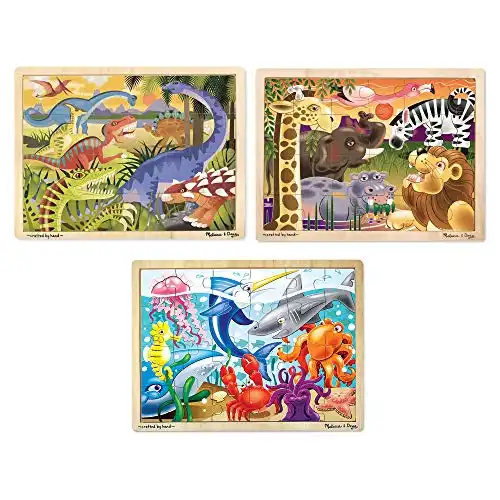 Melissa & Doug Wooden Jigsaw Puzzle Bundle For Kids, Ages 3+
These classic 24-piece wooden puzzles are easy to grasp, lift and fit together to create bright scenes of the ocean, being on safari and walking among dinosaurs! Perfect for a quiet afternoon toddler activity, these puzzles will be a wonderful addition to any toy box.
Buy Now
We earn a commission if you click this link and make a purchase at no additional cost to you.
Educational Games
I don't believe there is any game for 3 year old that's NOT educational. They all contain educational aspects that help your child develop vital life skills in one way or another.
However, if you're looking for games for 3 year olds that specifically help refine their memory, counting, and language skills…
Memory card games with images of animals or shapes and online resources like PBS Kids or BBC Bitesize can help your preschooler learn while playing.
Music Games
Music games for 3 year olds that encourage rhythm and movement are great fun too. Try playing musical chairs, freeze dance, music concerts, or use sing-along games. These activities will help your 3 year old develop their coordination, listening, and creativity.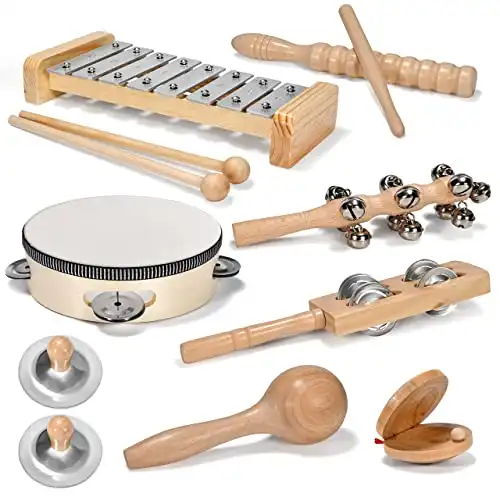 PieceCircle Toddler Musical Instrument Set
All children should have a set of musical instruments to experiment with. As you know I am a huge fan of wooden toys and so this set ticks all the right boxes for me. It will have longevity and is safe for little ones to chew should they feel the need.
Buy Now
We earn a commission if you click this link and make a purchase at no additional cost to you.
Engineering Games
You can encourage fine motor skills and critical thinking from a very early age and engineering games are absolutely ideal for engaging your child's problem-solving skills and creativity.
Also known as STEM toys (Science, Technology, Engineering and Math skills) building games like Lego or magnetic sets can challenge your preschooler to construct their own creations.
Games and Activities with Characters
Your 3 year old may have favorite characters from TV shows or books, such as Elmo or The Cat in the Hat. Look for games and activities that incorporate these characters as this will make learning and play even more engaging for them.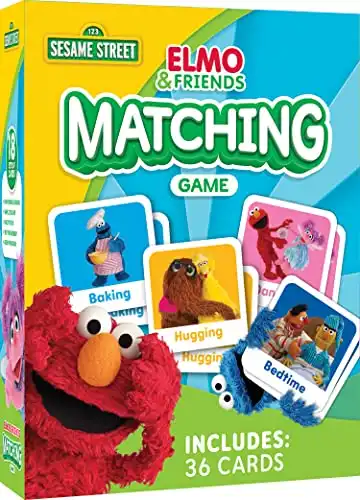 Sesame Street Matching Game - Game for Kids and Family - Laugh and Learn
Enjoy family game night with this Sesame Street Matching Game by MasterPieces. It includes 18 matching pairs featuring Sesame Street furriest, and silliest Muppet friends. Challenge your memory and have fun trying to find the pairs. Collect the most matches by the end of the game, and you win!
Buy Now
We earn a commission if you click this link and make a purchase at no additional cost to you.
TOP TIP: While I am not a fan of screen time for young children, there are some fun educational apps designed for young children that used in moderation can be very effective and educational. This article on screen time for toddlers is very practical and balanced and highlights the importance of parental involvement in screen time and how to pick the right games for preschoolers.
Looking to get your little one to sleep quickly and effortlessly through a healthy nighttime routine? Check out my Bedtime and Nap Cheat Sheet and master the art of making daytime naps and bedtimes as seamless as possible.
Download Our FREE Bedtime & Nap Cheat Sheet
A bedtime & nap cheat sheet so good your little one will ask you to put them to bed...
Laura Williams "This is a life saver! I'm so glad I downloaded your bedtime & nap cheat sheet. My little one actually asked me to put him to bed last night! Unbelievable! Thank you so much!"
Click Here For The FREE Cheat Sheet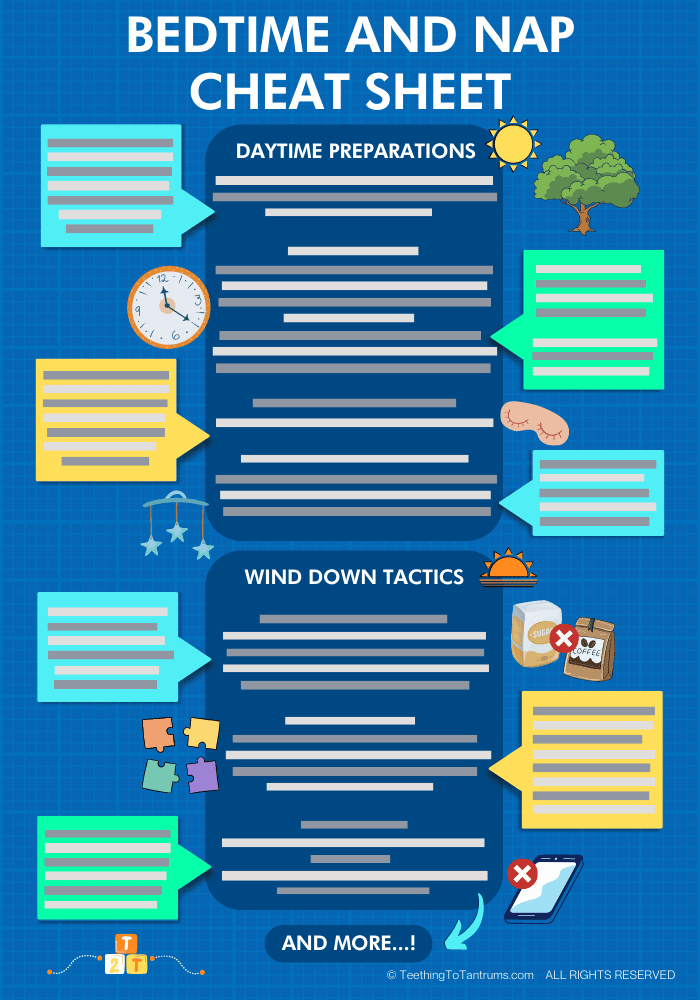 Frequently Asked Questions About Games For 3 Year Olds
Looking for more information about games for 3 year olds? Here are the most commonly asked questions, answered just for you.
What Indoor Activities Are Suitable For 3 Year Olds?
Playdough can be a fantastic indoor activity to spark your child's imagination and creativity. It promotes fine motor skill development and can be easily made at home using a simple salt dough recipe. For a more structured activity, you can play simple board games designed for kids as young as 3, such as Snail's Pace Race or The Sneaky, Snacky Squirrel.
Which Age-Appropriate Games Can Entertain A 3 Year Old?
Colorful puzzles, shape sorters, and memory games can be entertaining for 3-year-olds. For more active play, try dancing or singing games that incorporate nursery rhymes or counting. Hide-and-seek, Freeze Dance, and Simon Says are family favorite games for 3 year olds.
What Are Some Educational Games For Toddlers Aged 2-5?
As I mentioned earlier, all games are education in their own right. But if you want to develop skills such as counting, sorting, recognizing letters and numbers, and vocabulary… Play games such as shape and color matching games, counting games, and puzzles. Look for games that are specifically designed for toddlers and are easy for them to grasp.
What Card Games Are Suitable For A 3 Year Old?
Let's Feed the Very Hungry Caterpillar is a card game based on the classic book by Eric Carle. I have fond memories of the story and this game is an excellent introduction to card games for 3-year-olds, where little players collect cards to transform the caterpillar into a beautiful butterfly.
How Can I Keep My Child Engaged And Entertained?
Keep a variety of age-appropriate games and activities handy and rotate them regularly to maintain your child's interest. Encourage hands-on activities and provide opportunities for creativity, such as painting, drawing, or crafting. You can also use Lovevery's play boxes to ensure new play opportunities arrive every 2 months.
What Toys And Games Are Popular Among 2-3 Year Olds?
Popular toys for 2-3 year olds include building blocks, toy vehicles, stuffed animals, and simple puzzles. Games that promote pretend play, such as Dress-Up and kitchen sets, also tend to be a great hit with this age group! Remember that every child is unique, and their preferences might differ, so observe your child's interests and tailor your choices accordingly.
Which Games Help Develop Fine Motor Skills In 3 Year Olds?
Games for 3 year olds that involve manipulating small objects or using hand-eye coordination can certainly help develop fine motor skills. Some examples include puzzles, shape sorters, playdough, painting, and craft projects. Activities that involve lacing, cutting with scissors, and using utensils, like a spoon or fork, can also be helpful in building fine motor skills. Just make sure you use child-safe scissors!
Family Game Night Ideas
With a 3 year old, you may find that game night usually happens around 5pm! However, playing games together is a great way to bond, have fun and spend time as a family, so even if it is more like a family game evening, the fun will be just as much.
To improve cooperative skills, reading skills, and hand-eye coordination, play engaging games including Richard Scarry's Busytown, ring toss, balloon ping pong, Friends and Neighbours by Peaceable Kingdom and My First Castle Panic (which is a great game for toddlers and adults alike!)
Need More Parenting Help?
Download our FREE Perfect Sleep Cheat Sheet. It's a free, easy-to-use and proven formula designed for parents of 0-5 year olds to master the art of consistently undisturbed and restful sleep without the yelling, nagging or exhausting long-winded evenings.
Check out our Parenting Toolbox. You'll get access to expertly-chosen products that you can guarantee are the best for your little one and your wallet.
Ready to create the calm, peaceful evenings you deserve? Then checkout our most popular course - The Bedtime Battles Masterclass
References: matching games, game board, game for kids, strategic thinking, complex games, numeracy skills, critical thinking skills.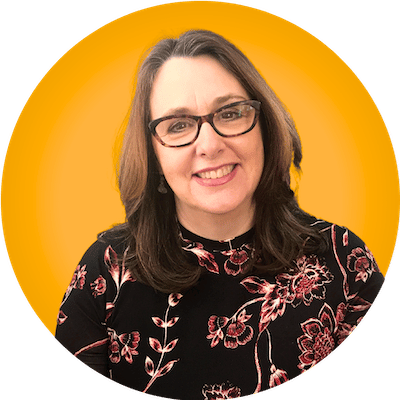 Paula McLaren - The founder of Teething to Tantrums has been in the childcare industry as a Norland Nanny and Childcare Expert since 1982. Her qualifications include a BA (Hons) in Early Years Development & Learning (0-6 Years) plus the highly prestigious Norland Diploma, recognized as the best early years practitioner qualification in the world. During her 40+ years of experience, she has worked as a night nanny (specializing in solving sleep issues), run a very successful daycare center in London, and raised almost 100 children, including her son, to be kind, healthy, and happy individuals with her tried and tested developmental and guidance methods.
Download Our FREE Bedtime & Nap Cheat Sheet
A bedtime & nap cheat sheet so good your little one will ask you to put them to bed...
Laura Williams "This is a life saver! I'm so glad I downloaded your bedtime & nap cheat sheet. My little one actually asked me to put him to bed last night! Unbelievable! Thank you so much!"
Click Here For The FREE Cheat Sheet