Question: Are you a parent to a 0-5 year old and feeling stressed, overwhelmed or burnt-out?
Become The Calm, Organised & In Control Parent You Want To Be By Adopting My "Parent Smarter Not Harder" Daily Planner!
Learn the little known tricks to enable you to get the most out of your day without feeling overwhelmed!
The 3 checklists you must complete everyday in order to succeed in creating your perfect daily schedule!
My proven step-by-step process to creating a calm and happy child so that the whole family can have fun & enjoy spending quality time together!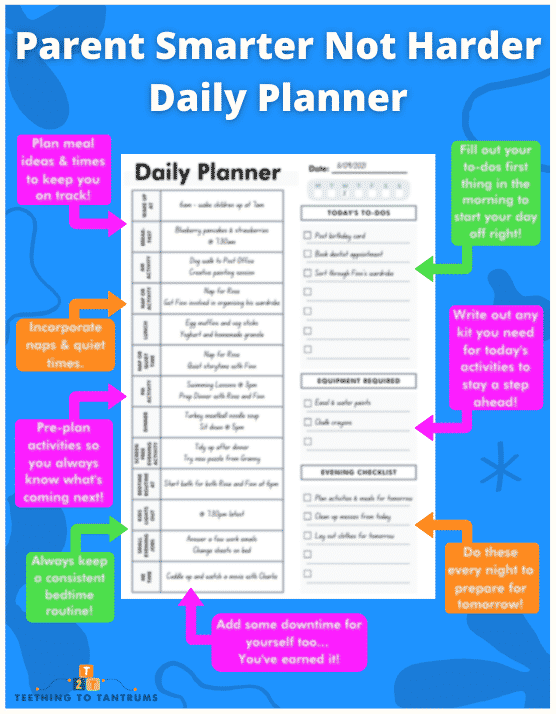 By subscribing, you agree to get emails from Teething to Tantrums. We will respect your privacy and you can unsubscribe any time.