Question: Are you a parent to a 0-5 year old and feeling stressed, tired & overwhelmed but want to be a practical, organised & confident parenting champion?
Download My Free Perfect Parenting Daily Routine!
You will learn how to create the perfect routine and environment for YOU and your little one to thrive.
Discover the simple and easy to implement trick to clear your head of all the to-do's and calm the household chaos.
Finally free up more time to spend on the things that truly matter to you and your family.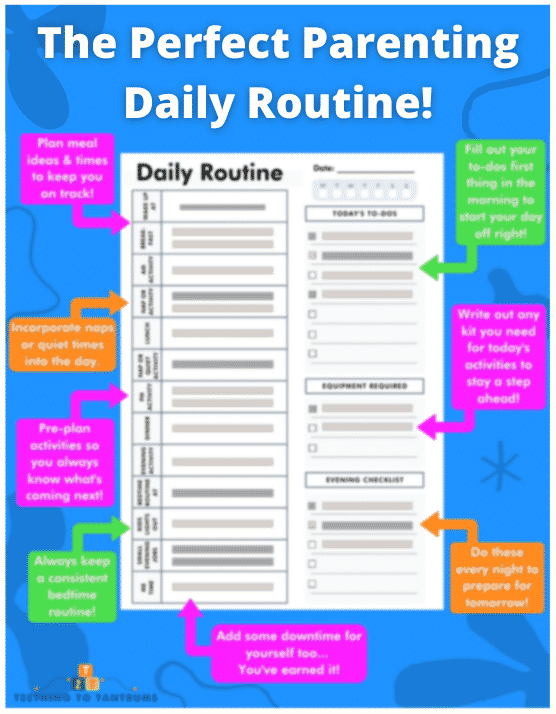 By subscribing, you agree to get emails from Teething to Tantrums. We will respect your privacy and you can unsubscribe any time.