Your 15 month old is now a fully established toddler! This is a month of perfecting skills and getting ready to burst forth with new ones!
Still into everything, those little hands will want to touch all that they see and find out what happens if they are dropped, pushed or pulled!
Their curiosity will be endless and you will need to stay on your toes to avoid frustrated outbursts.
But best of all, they will now want to be part of what you are doing so let them join in with you!
This really is an energetic and wonderful month!
RECOMMENDED: The Ultimate Guide To Your 16 Month Old
15 Month Old At A Glance
Here's a quick glance at what to expect from your 15 month old toddler!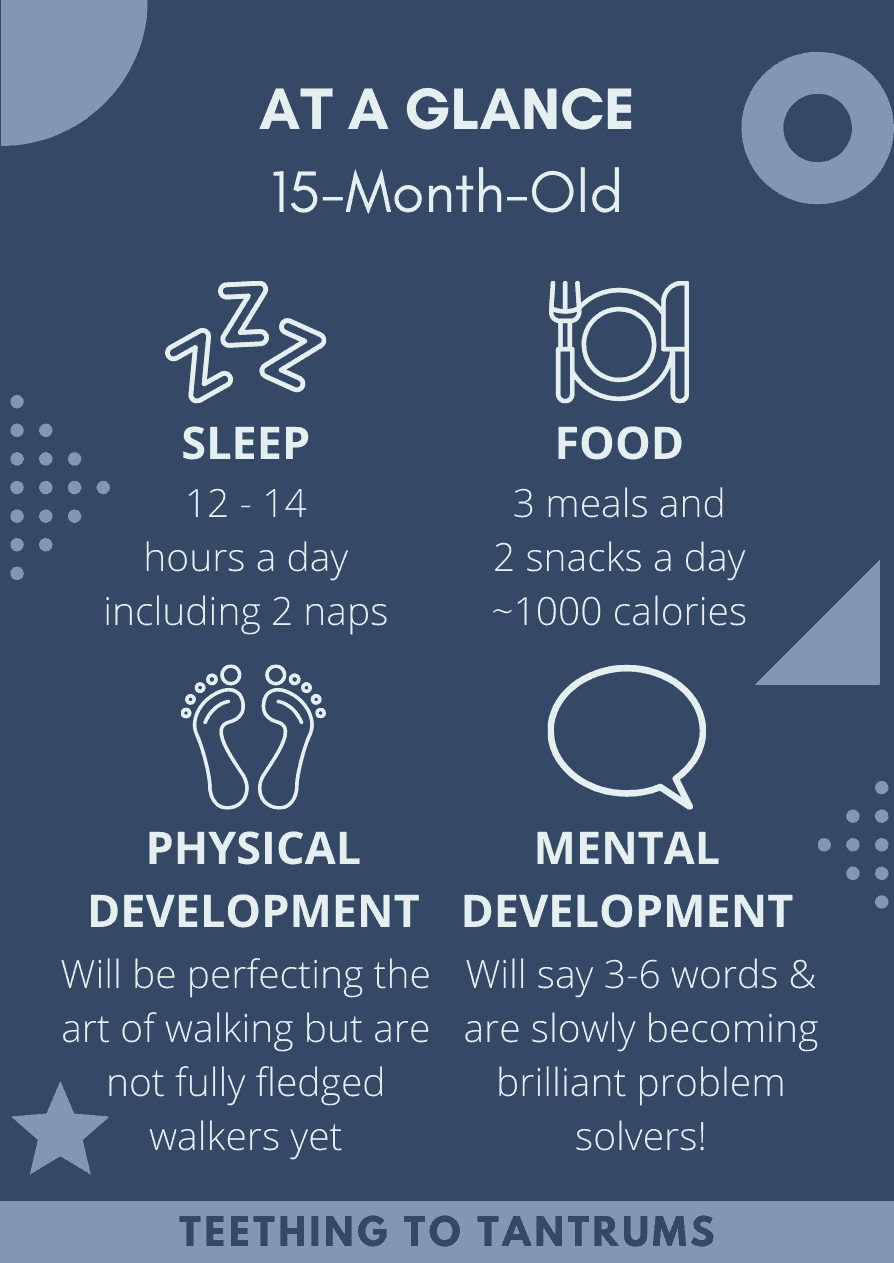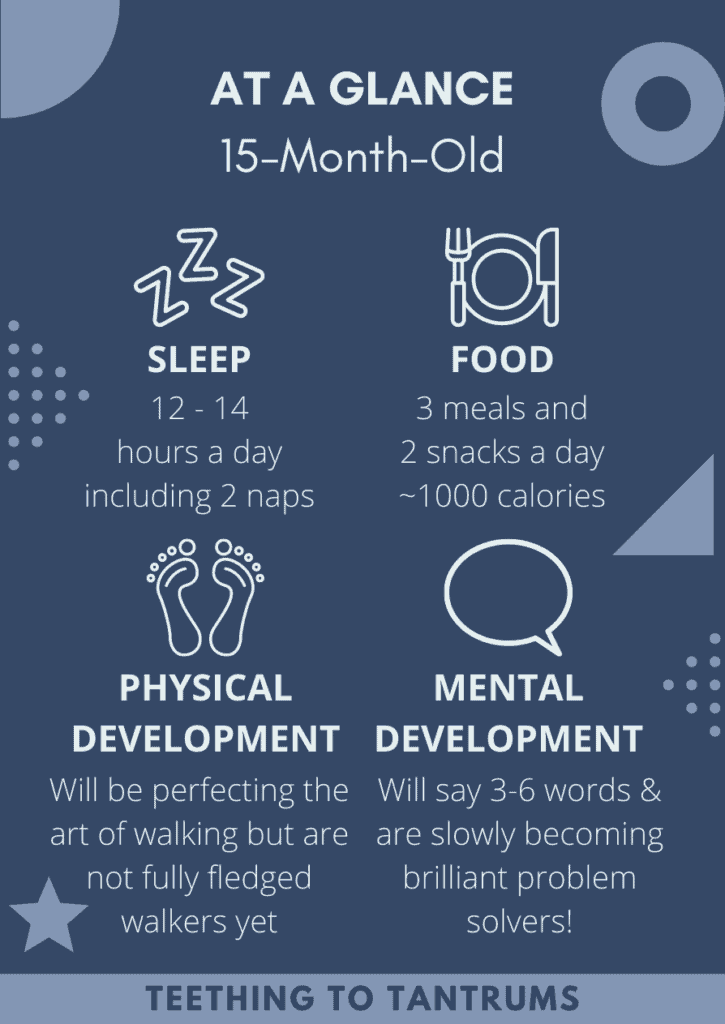 Food
Where food is concerned your 15 month old will be having 1000 calories between 3 meals a day with two healthy snacks.
Sleep
Your average 15 month old needs 14 hours of sleep in a 24 hour period with 11-12 hours of that taken at night and the rest in 2 naps during the day. Some may drop the morning nap at this stage.
Development
Developmentally, your 15 month old will be perfecting the art of walking but don't be concerned if they are not fully-fledged walkers yet.
Many toddlers will revert to crawling at this age as it may be a quicker means of them getting around. 15 month olds know what they want however their limited language skill can easily lead to them becoming frustrated.
They may also become quite clingy and need the extra comfort at bedtime of a favourite toy.
TOP TIP: Copying grown-ups is a delight to this age, encouraging them to help is a great way to start to teach them to help around the house in a fun way.
15 Month Development Milestones
At 15 months, there are LOADS of developmental milestones to keep an eye out for. Here are just a few!
Fine Motor
Will closely inspect items and turn them in their hands
Will drop things to see what happens
Can scribble with a crayon
Can stack 3 blocks
Will begin to drink from an open cup
Gross Motor
Can usually walk without support but with arms splayed
Can squat to pick something up
May be able to kneel independently
Will climb stairs
Will try to jump
Social
Start to imitate activities
Will begin to show interest in other toddlers
May become wary of strangers
Emotional
May need a transitional object for self-comfort or getting to sleep such as a blanket or favourite toy.
Can often become clingy and even show resistance to wanting to go to familiar relatives.
Will show lots of affection to primary caregivers
May have strong reactions to specific dislikes such as loud noises
Language
Will comprehend a lot more than they can verbalise
Will point and tug to indicate what they want
Will be able to point at parts of the body when asked
Can understand simple commands
Will have 3 or 4 favourite words
At 15 months old, your toddler will love copying you and their imaginations will be blooming!
Encourage their development with certain activities such as drawing, having tea parties and playing with playdough. As their hand-eye coordination and imaginations grow, you will notice them hit milestone after milestone in their emotional, physical and social development!
Download Our FREE Bedtime & Nap Cheat Sheet
A bedtime & nap cheat sheet so good your little one will ask you to put them to bed...
Laura Williams "This is a life saver! I'm so glad I downloaded your bedtime & nap cheat sheet. My little one actually asked me to put him to bed last night! Unbelievable! Thank you so much!"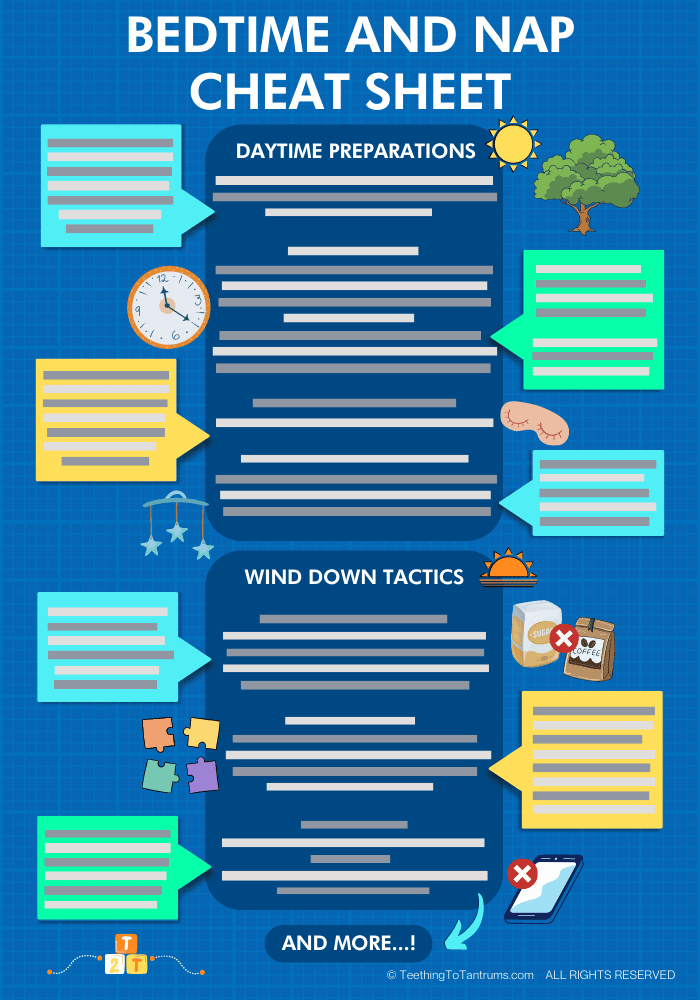 15 Month Old Weight
According to the World Health Organization, the median weight for a 15-month-old is 21.2 Lbs (9.62 Kg) for girls and 22.7 Lbs (10.3 Kg) for boys.
Obviously, this will vary from child to child and as long as your little one is gaining weight and thriving then they're doing great.
REMEMBER: If you're at all worried about your child's growth and weight gain, be sure to check with your doctor as soon as possible.
15 Month Old Sleep Schedules
Your 15 month old will need between 13-14 hours of sleep in a 24 hour period which should be broken down into around 11-12 hours at night and the rest in either one or two daytime naps.
TOP TIP: Some children of this age will drop their morning nap but many will still need two naps per day.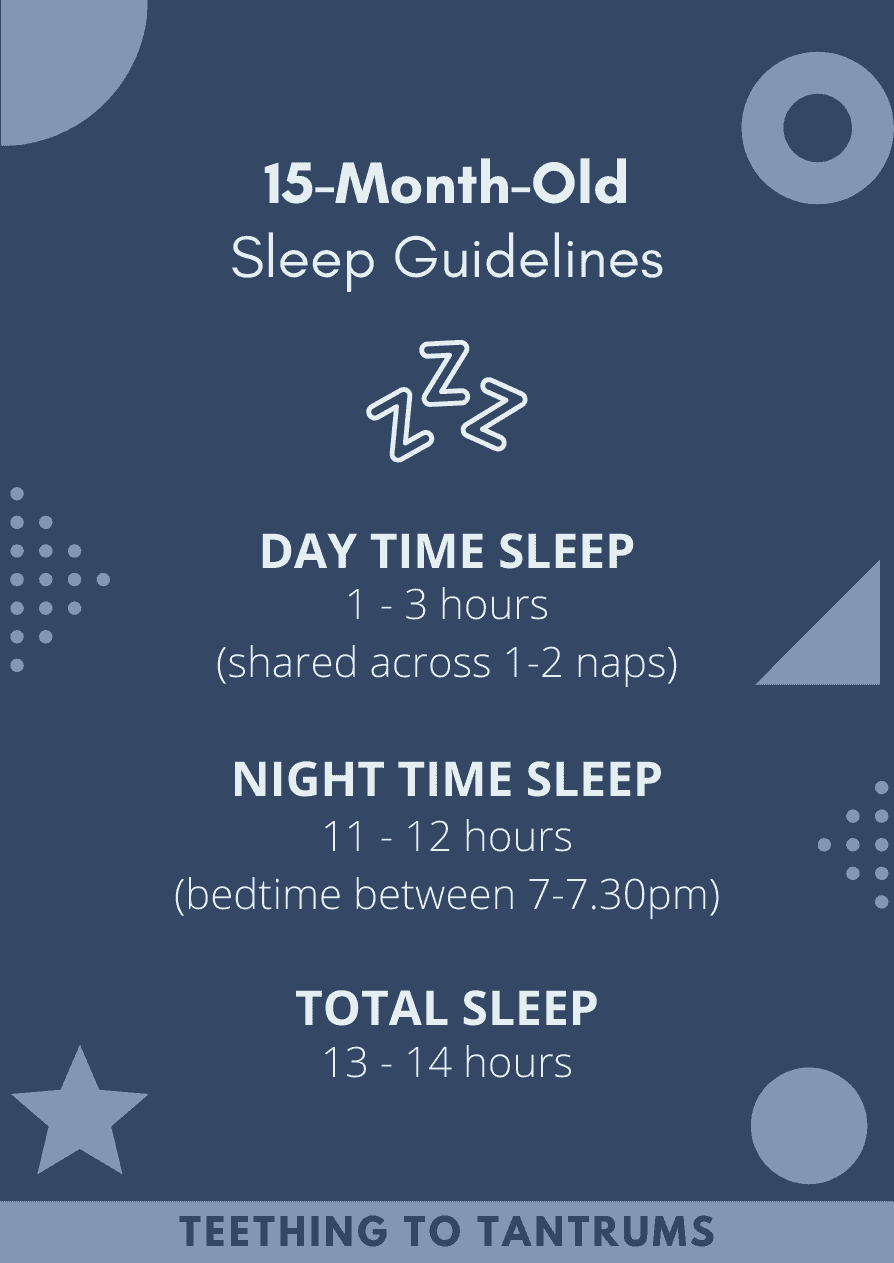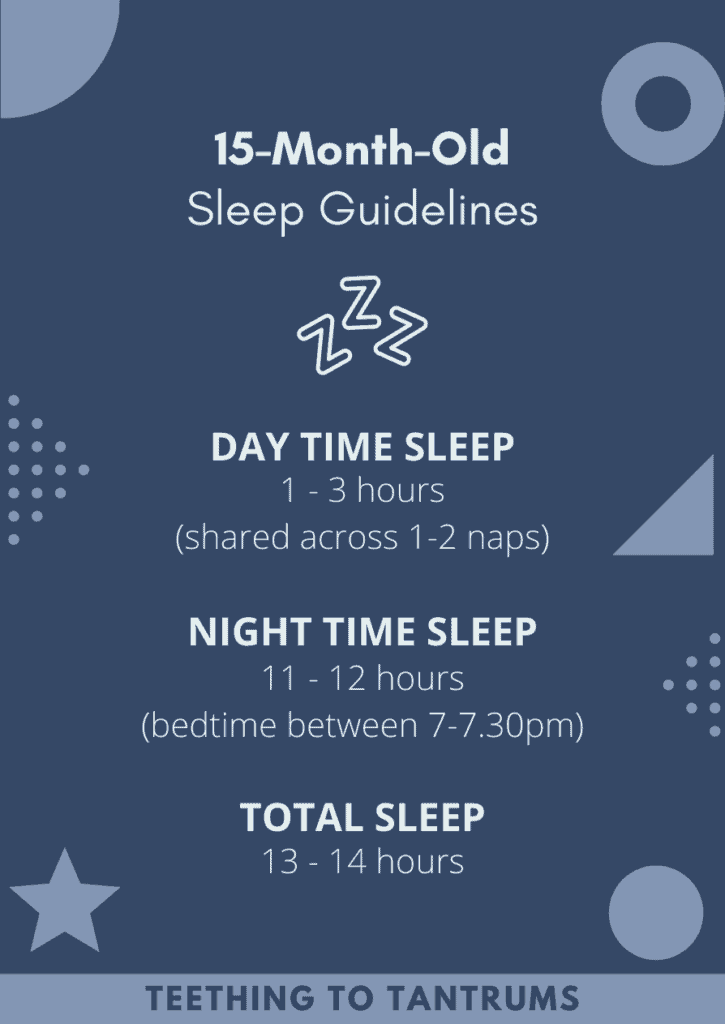 What Is A Good Bedtime Routine For A 15 Month Old?
When it comes to a bedtime routine for a 15 month old the trick is as always, CONSISTENCY.
Your little one's bedtime routine should follow the same pattern and end with a regular bedtime every night.
A bedtime routine for toddlers will differ slightly from that of a younger baby as there will now be a regular teatime routine prior to bath time, but it will still follow the pattern of a bath, book, a milk feed or drink and finally, bed.
As your 15 month old will not take kindly to being whisked away from an exciting activity to have a bath… get your 15 month old ready for bed by lowering the energy after tea and avoiding high energy play from this point on.
Remember:
Having a calm teatime
Low energy play
Followed by a warm and calm bathtime
Having an evening feed or drink sitting quietly whilst reading together in a dimly lit room
Alongside the above, enjoy a bedtime story, cuddle and chat in the bedroom
Finally, putting your toddler to bed in a dark, peaceful, cosy room.
TOP TIP: Let your toddler have a favourite toy or blanket to keep them company when they sleep.
How Much Should You Be Feeding A 15 Month Old?
A 15 month old should be eating around 1000 calories per day broken down over 3 main meals a day and 2 healthy snacks.
As always, if you are looking for great recipes for your toddler, pop over to Annabel Karmel's website for an endless supply of wonderfully healthy ideas for feeding your little one. Annabel's recipes are super easy, healthy, delicious and fun!
And for more excellent information on childhood nutrition visit Sarah Bushell's website. Sarah is very knowledgeable about child nutrition and is keen to share her knowledge with parents. She also has loads of wonderful age-appropriate recipes for you to try too!
15 Month Old Feeding Schedule
Your 15 month old will be in a well-established routine of 3 meals and 2 healthy snacks per day.
They may eat well some days and not so much the next but the key is to not make a big deal when they do not.
By nature, toddlers are… fussy and fady eaters.
Carry on offering them a good variety of healthy food options and they will naturally eat what they need. Avoid overly sweet and salty snacks.
Your 15 month olds feeding schedule should look something like this: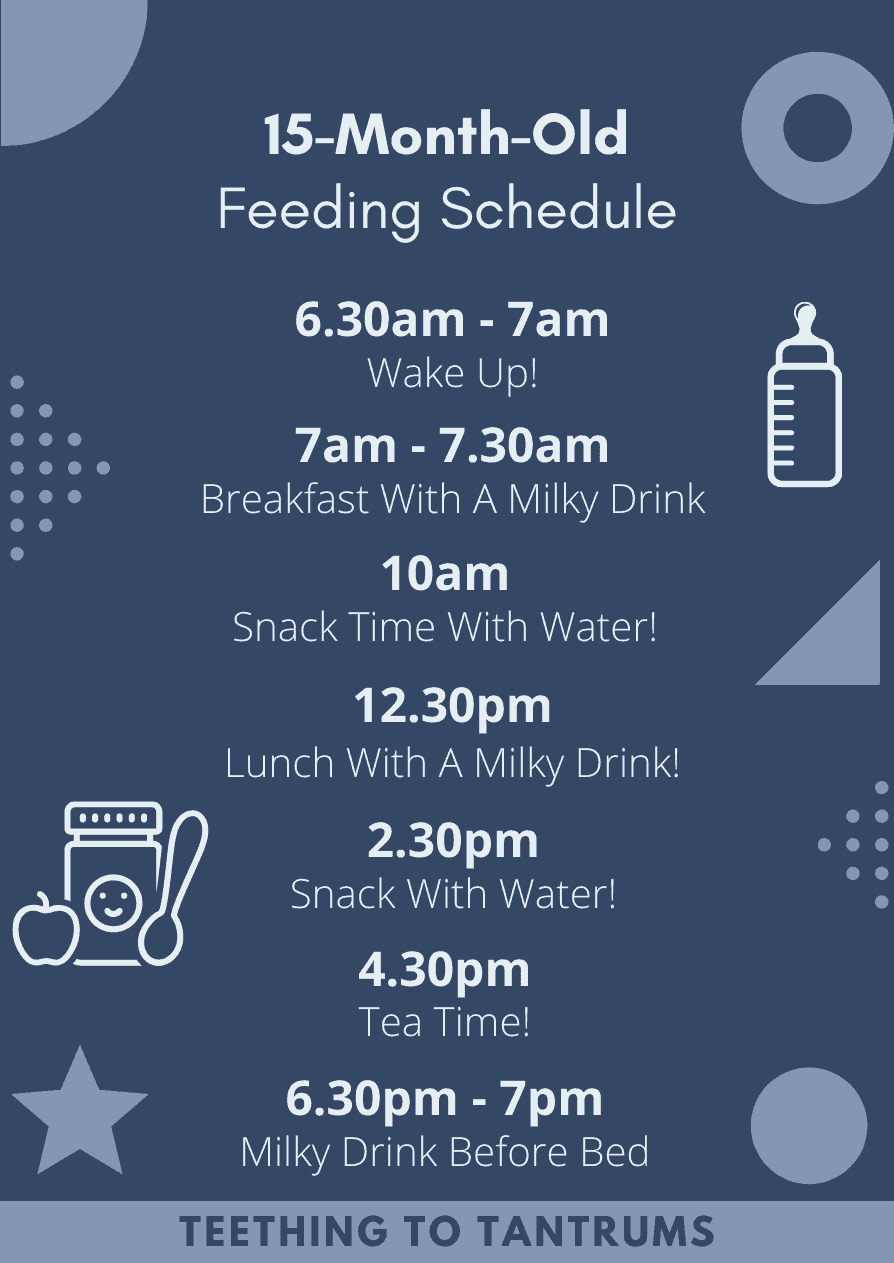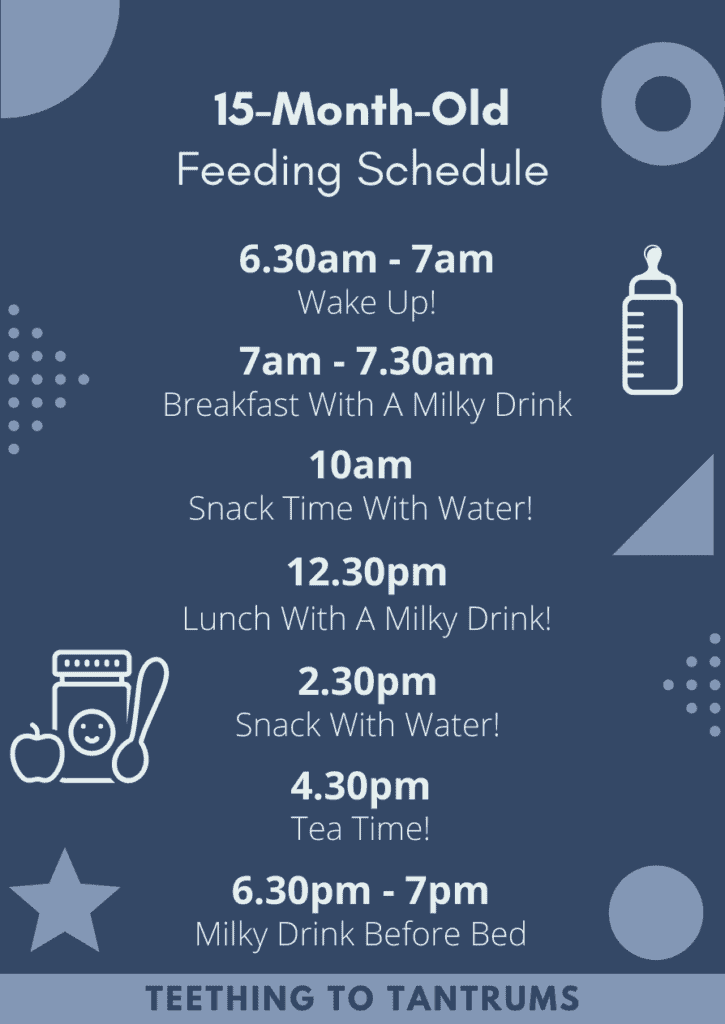 Wake Up – 6.30am – 7am
Breakfast with a milky drink – 7am – 7.30am
Snack with water – 10am
Lunch with milky drink – 12.30pm
Snack with water – 2.30pm
Tea time – 4.30pm
Milky drink before bed – 6.30pm – 7pm
TOP TIP: Offer milky drinks with meals and not in between. Instead, offer water with snacks.
14 Best Foods For A 15 Month Old
Offering your little one a variety of healthy food options is important at this age. Continue to encourage them to try new foods but don't force the issue if they show resistance.
Your little one should also be having the equivalent of 3 x 8oz cups of milk per day.
If you're raising a lactose intolerant or vegan child, make sure you choose suitable alternatives to give to your child.
TOP TIP: Your toddler's portion should be about ¼ of an adult's.
Fruit – add as much variety and colour as you can to their plate!
A wide variety of colourful veg – include different textures too!
Avocado
Regular and Sweet potatoes
Eggs – scrambled or boiled
Whole grain bread
Chicken
Fish
Small amounts of red meat in homemade burgers or lasagne
Whole grain pasta
Whole grain rice
Yoghurt
Cheese grated, melted or in a sauce
Whole or breast milk
Avoid processed food and added sugar as much as possible.
TOP TIP: Remember it is normal for your toddler to eat a lot one day and not the next. Just go with the flow and continue to offer a wide variety of fresh, whole food.
15 Month Old Activities
At this age, your 15 month old will love to play with you and participate in what you are doing. There are lots of activities that you can do together now that will help with their overall development.
Play ball
Build wooden block towers and knock them down
Use simple shape puzzles and sorters
Draw pictures together with paper and crayons
Read books!
Create animals, flowers and magical creatures with play dough
Sing nursery and action rhymes together
Catch bubbles!
Invest in push and pull toys
Have a doll and teddy tea party
Encourage your 15 month old to help you with simple chores around the house
15 Month Old Day In The Life Schedule
Toddlers love routine so creating one for your 15 month old will not only make them feel safe and secure but allow them to thrive and develop to their full potential too.
Ensure that naps and bedtimes are adhered to and make the most of playtime together throughout the day.
Whether it is helping you do your chores or more concentrated activities your 15 month old will embrace it all!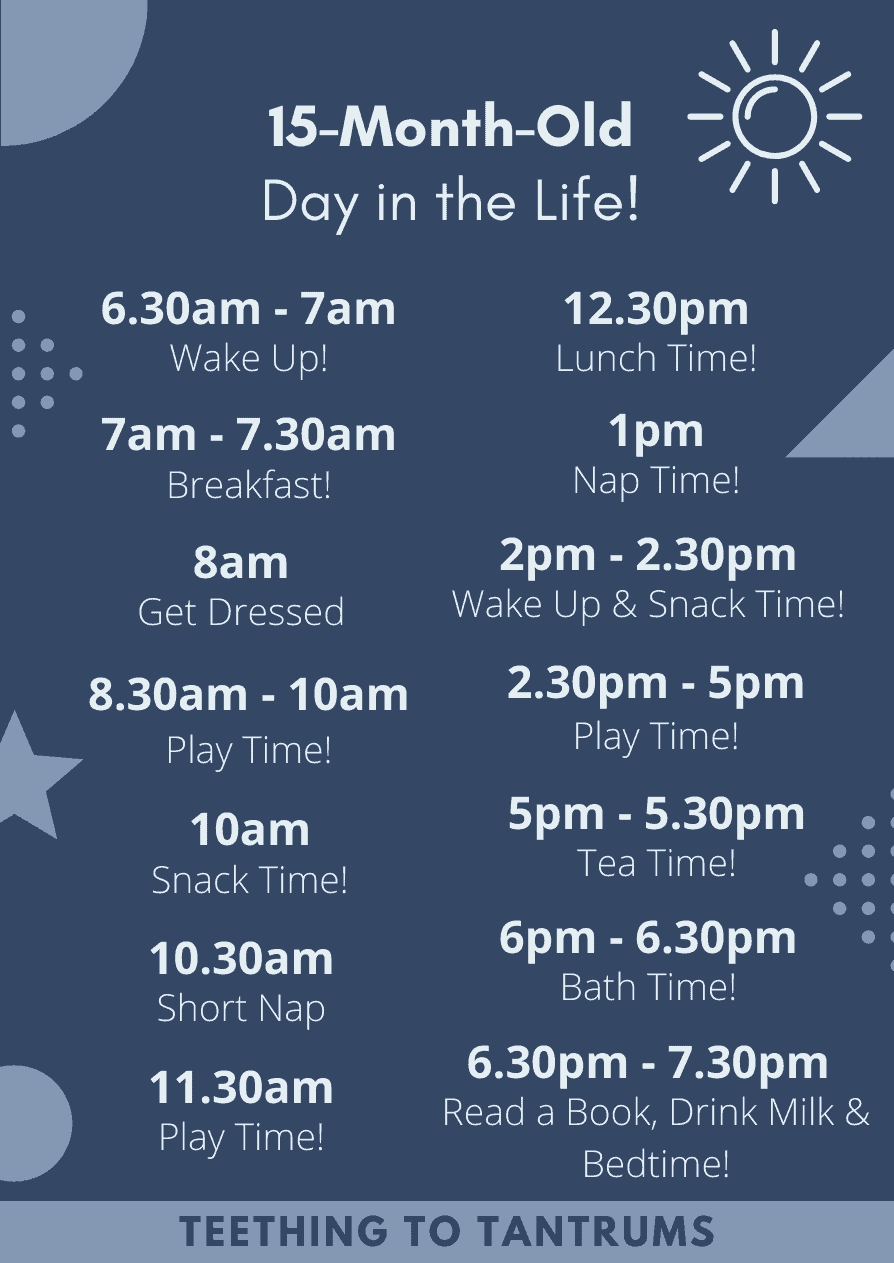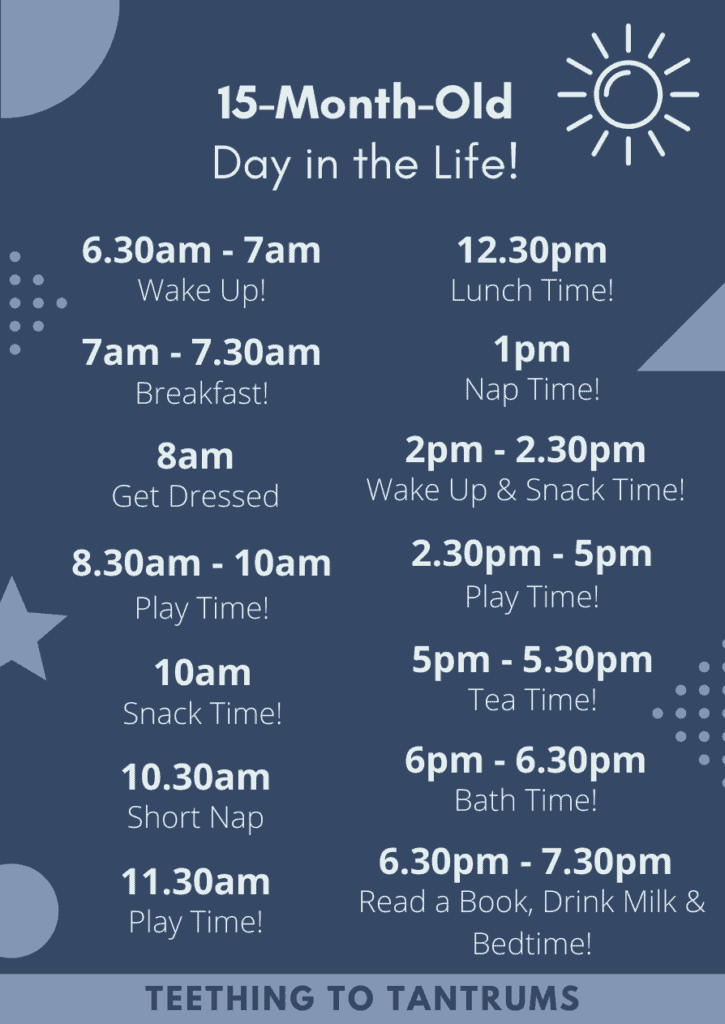 REMEMBER: This schedule is only a guideline and can be adjusted to meet your toddler's individual needs, but I would always advise keeping the bedtime ritual the same every night and ensuring that your little one had enough daytime sleep to avoid overtiredness.
It is exhausting being a toddler!
Best Toys For 15 Month Old
Here's a comprehensive list of the best toys for your 15 month old!
Melissa And Doug's First Shapes Puzzle
This puzzle set from Melissa and Doug is a great first puzzle for toddlers. The easy-to-hold knobs make it ideal for small hands and fingers to grasp and your little one will learn their shapes and farm animals too!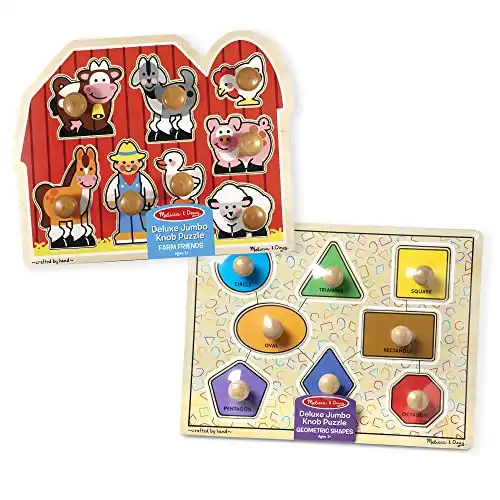 Lovevery Building Set
All children need a set of well-made building blocks and these building blocks from Lovevery are a great place to start. They will help develop fine motor skills, colour recognition and help with imaginative and cognitive play and will give your little one hours of fun for years to come.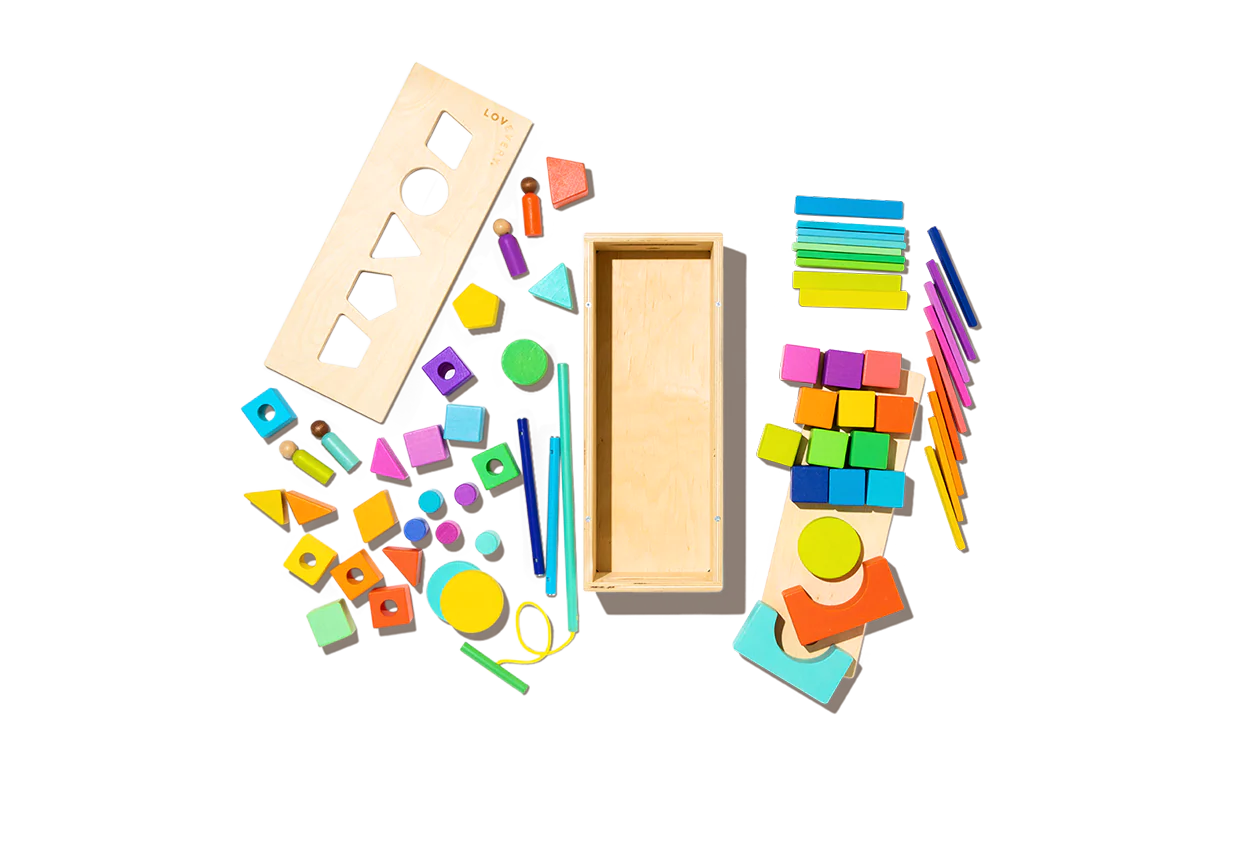 Lovevery Building Block Set
Possibly the most comprehensive block set ever designed. This beautiful and brilliantly designed wood block set promotes spatial, language, and problem-solving skills through bright and solid wood building blocks, planks, shapes, people, magnetic wheels and dowels with a toggle string. All are safely kept in a wooden storage box and a cotton drawstring bag for storage at the end of a busy day!
Buy Now
We earn a commission if you click this link and make a purchase at no additional cost to you.
TOYVENTIVE Wooden Activity Cube
Activity cubes are great for your toddler's development. They offer a variety of learning opportunities and will grow with your child improving hand-eye coordination, imaginative play and teaching cause & effect. This cube from TOYVENTIVE certainly ticks all those boxes and makes a worthwhile investment.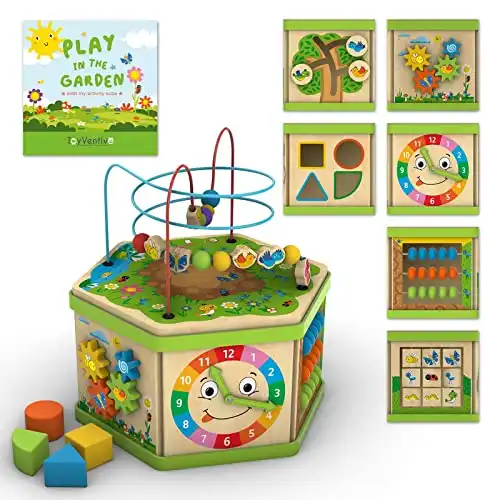 TOYVENTIVE Wooden Kids Montessori Activity Cube
Once your little one can sit they will love an activity cube to play with. I really like this Montessori inspired wooden cube with its bright colours. Not overwhelming as some cubes can be but just the right amount of stimulating activities to keep your little one engaged. Made with non-toxic paints, it is sturdy, just the right size and versatile too.
Buy Now
We earn a commission if you click this link and make a purchase at no additional cost to you.
Vtech Drop And Go Dump Truck
I am not usually a fan of battery-operated toys BUT this simple bulldozer from VTech ticks a lot of developmental boxes…
Your toddler will love pushing the balls into the hole and seeing them appear in the truck as you count and talk about colours. This is also a push and pull-along toy to encourage walking and perfecting balance.
Beeswax Crayons
I love these beeswax crayons for toddlers. They are sustainably produced and toxic-free. They come in the perfect size for little hands to grasp, are hard to break and come with the added bonus of smelling of sweet honey. A great crayon for introducing your toddler drawing and colouring!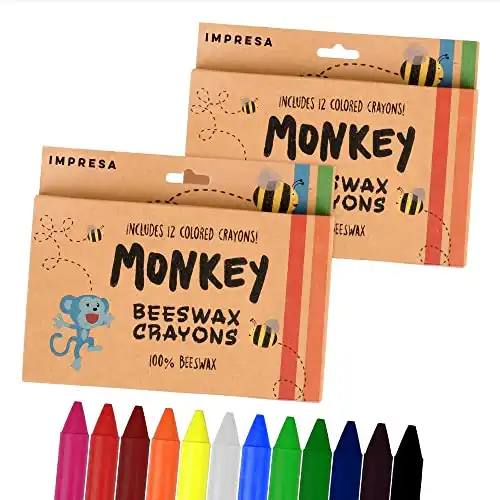 There are also LOADS of great playthings for little hands in my Parenting Toolbox, so be sure to head over there and check them out too!
15 Month Old FAQs
Below are some of the most frequently asked questions about 15 month old toddlers!
What Words Should A 15 Month Say?
Your average 15 month old will now be babbling in a more conversational way and can say anywhere between 3 to 6 recognisable words. The most common words will be 'Mama', 'Dada' and nouns for favourite items such as 'cup' or 'ball'.
They may also say 'up,' 'more' and of course… 'NO'!
What Should A 15 Month Old Be Doing?
Your young explorer will now most likely be able to hold a spoon and drink from a cup making a big mess in the process. They will want to explore every little thing as they test out what it can do.
Your toddler will recognise themselves in a mirror and will do a lot of pointing and gesticulating to get what they want as their comprehension far outways their ability to verbalise.
This, in turn, will lead to them becoming easily frustrated if you don't understand what it is they want or are not quick enough!
A 15 month old will also prefer an adult's company to that of other children and they will love to play games with you and copy what you are doing in your daily chores.
As their ability to concentrate improves, they will like to play games involving hidden objects to be found and will learn and point to body parts if asked.
What Does A 15 Month Old Understand?
Your 15 month old understands far more than they can verbalise.
They will understand simple instructions such as 'go and get your shoes' or 'pick a book for us to read'. You can show them how to do something and they will copy what you have shown them.
How Can I Encourage My 15 Month Old To Talk?
Talk, talk and talk some more.
The best way to encourage your 15 month old to talk is to talk to them.
Encourage communication by responding to what they say, questioning and commenting. Even if what they say is just babbling… remember that your toddler understands so much more than they can vocalise at this point, so their babbling will mean something to them.
So ask them 'is this what you want?' or 'show me what you would like to do'.
Also… Read books a lot!
Reading books to your 15 month old is great for so many aspects of their development but it certainly helps with their language development.
TOP TIP: Avoid using baby talk at this stage. Normal conversation is best now.
Checklist For This Month:
Every month is full of surprises and being 15 months old is no different! Be sure to complete the following checklist this month as time will fly by before you know it and they'll be 16 months old soon!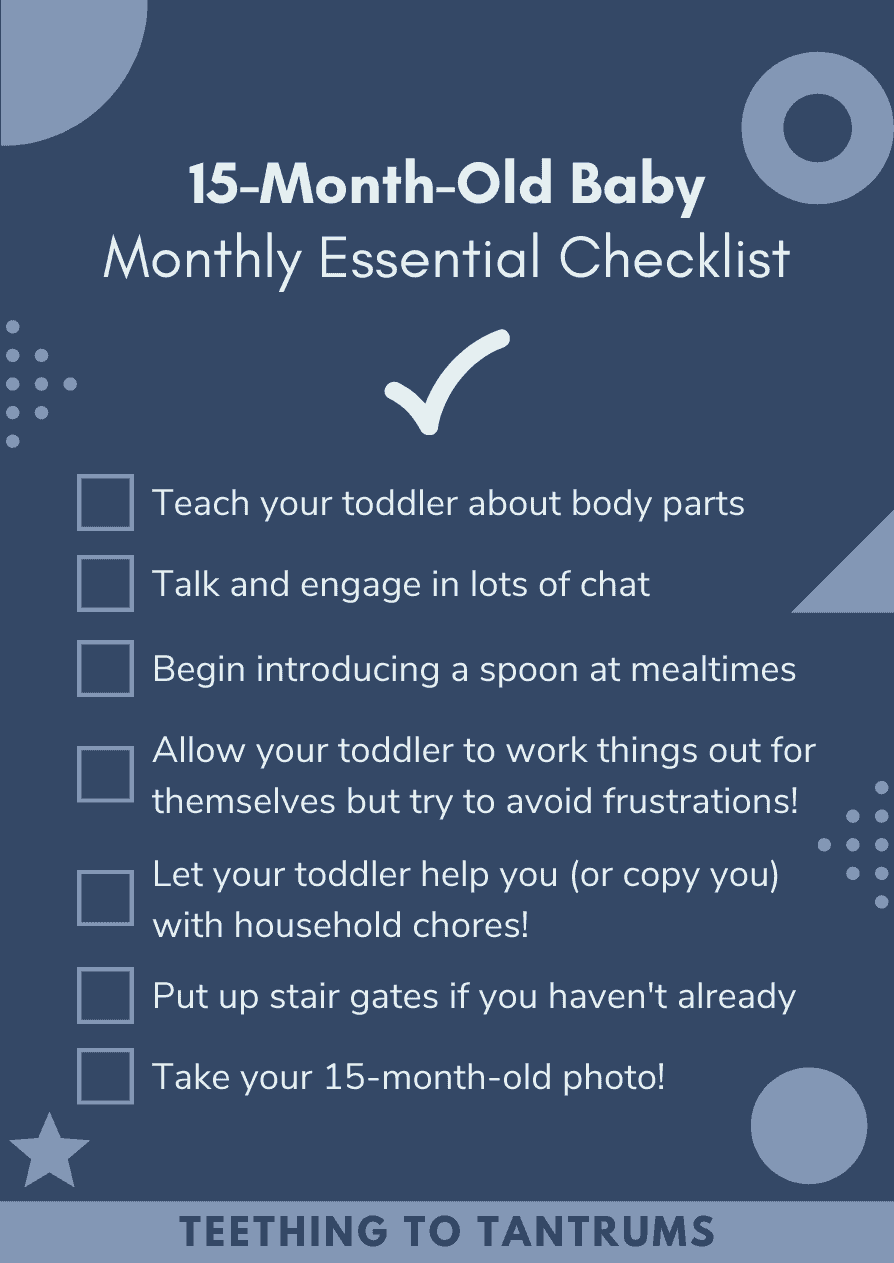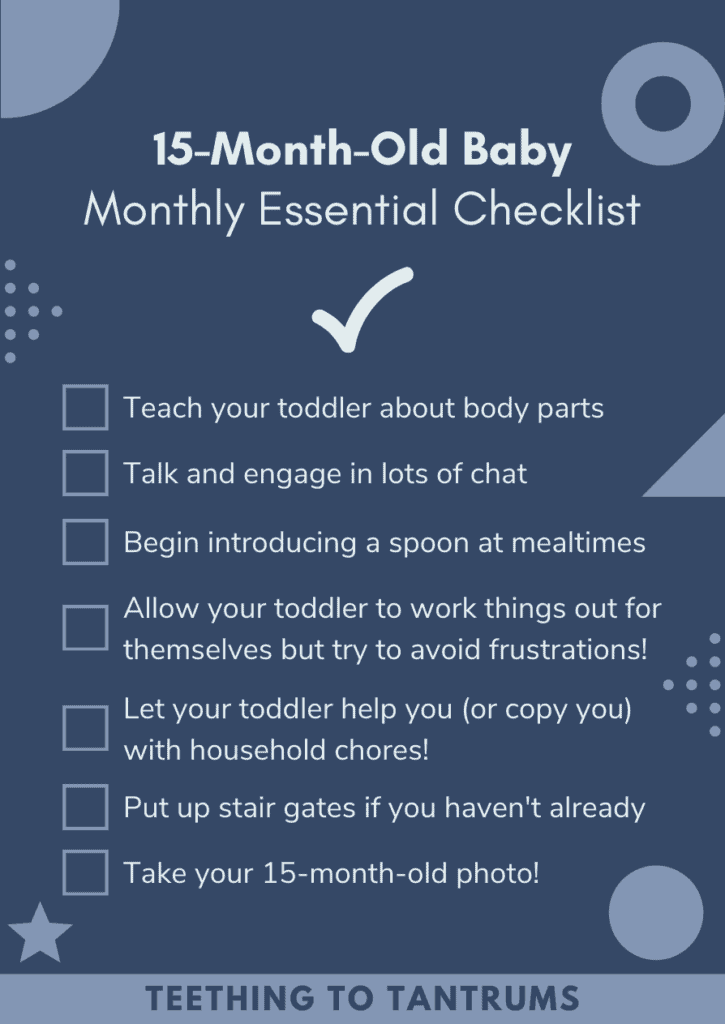 Talk and engage in lots of chat.
Encourage your toddler to use a cup
Teach your toddler body parts
Let your toddler play alone at times
Allow your toddler to work things out for themselves but try to avoid frustrations.
Put up stair gates if you have not done so already
Let your little one help with household chores
Take your 15 month old photo!
Read our 16 month old post to know what to expect next month!
Game Of The Month: Scarf Dancing
This is a lovely game for your 15 month old and it will improve their fine and gross motor skills as well as develop language, colour identification and develop a sense of rhythm.
Scarf Dancing
How: Put on some music and take a lightweight scarf in each hand and make the scarves dance. Your toddler may just observe for a while but encourage them to take up a scarf and shake and dance with one too.

Talk about the colours of the scarves, change the pace of the music from fast to slow and play peek-a-boo. Throw your scarf in the air and let it float down... just let your imagination run away with you!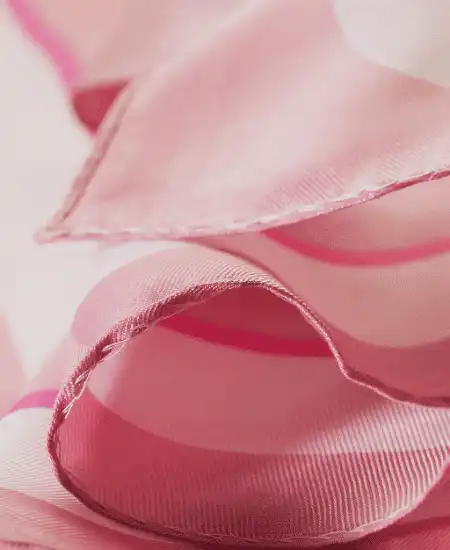 Book Of The Month: Where is Baby's Belly Button?
This is a delightful interactive board book perfect for your 15 month old. It's a sturdy book with flaps that your little one can lift and handle with ease.
15 month old toddlers love to learn and point, so this book is perfect for this. This is also a great book for learning parts of the body, being able to interact and point at the pages will keep your toddler hooked.
Top Parenting Tips For The Month
Parenting a 15 month old means being ahead of the game. Their comprehension and understanding are WAY beyond what they are able to communicate… so trying to understand what your toddler wants and diverting potential frustrations will become your prime job.
However, your 15 month old is very much your partner and they will love to take part in your daily activities. Let them help, chat about what you are doing together and most importantly have fun. This is a wonderful age!
Talk and narrate your way through the day
Encourage your toddler's developing problem-solving skills by doing simple puzzles.
Let your toddler struggle a little to solve a problem as long as it is safe
Read a lot of books together!
Start to set boundaries and be consistent
Divert and distract when life gets frustrating
Don't stress over fussy or fady eating
Teach your toddler body parts
Give clear and simple instructions and give your toddler simple tasks
Let your toddler explore and learn uninterrupted
Make your house and garden safe for an exploring toddler
Keep to a healthy and regular bedtime routine
Hug often!
Need More Parenting Help?
Download our FREE Perfect Sleep Cheat Sheet. It's a free, easy-to-use and proven formula designed for parents of 0-5 year olds to master the art of consistently undisturbed and restful sleep without the yelling, nagging or exhausting long-winded evenings.
Check out our Parenting Toolbox. You'll get access to expertly-chosen products that you can guarantee are the best for your little one and your wallet.
Paula McLaren
Paula McLaren - Norland Nurse NNEB RSH is the founder of Teething to Tantrums and has been in the childcare industry as a Norland Nanny since 1982. Since then, her mission has been to help parents become the best they can possibly be. And each year, she continues to help more families understand their child's development, the trials and joys of parenting and of course, how to care for their little ones.
Download Our FREE Bedtime & Nap Cheat Sheet
A bedtime & nap cheat sheet so good your little one will ask you to put them to bed...
Laura Williams "This is a life saver! I'm so glad I downloaded your bedtime & nap cheat sheet. My little one actually asked me to put him to bed last night! Unbelievable! Thank you so much!"